26 januari:

Bismut en Pande
27 januari:

Epica, Apocalyptica en Wheel
For I Am King en Another Now
28 januari:

Asphyx, Graceless en Necrotesque
For I Am King en Another Now
Into The Void festival
Life Of Agony en Prong
Prophecy Of ASAG, Schwarzstern, Von Mollestein en Egeria
29 januari:

Alestorm, Gloryhammer, Wind Rose en Rumahoy
Epica, Apocalyptica en Wheel
Metal Matinee: Thrash Attack
1 februari:

Bullet For My Valentine, Jinjer en Atreyu
Life Of Agony en Prong
26 februari:

Heidevolk en Baldrs Draumar
Turmion Kätilöt
Wardruna
Kalender
Vandaag jarig:
Chad Fisher (Armory) - 39
Eddie Van Halen (Van Halen)† - 68
Leszek "Les L. Kaos" Dziegielewski (Behemoth) - 53
Matthew Heafy (Trivium) - 37
Pablo González Sarre (Elfonía) - 46
Tom Keifer (Cinderella) - 62
Willie Adler (Lamb Of God) - 47
Wouter Huitema (Devious) - 40
Overzicht
Top 10 Van 2019
Door Tonnie, december 2019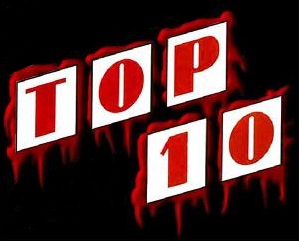 2019 is voorbij! Hoera! Toch blikken we nog één keer terug op het afgelopen jaar. Net als voorgaande jaren kon je ook nu weer jouw lijstje van beste albums insturen. We hebben inmiddels alles opgeteld, ongeldige inzendingen verwijderd en typfouten verbeterd om tot onze lijst te komen.
Dit is de officiële Metalfan.nl Top 10 van 2019:
Wil je al wat horen? Hier is onze Spotify-playlist:


Alle artikelen en foto's (afgezien van albumhoezen, door bands/labels/promoters aangeleverde fotos of anders aangegeven), zijn © 2001-2023 Metalfan.nl, en mogen niet zonder schriftelijke toestemming gekopieerd worden. De inhoud van reacties blijven van de reageerders zelf. Metalfan.nl is niet verantwoordelijk voor reacties van bezoekers. Alle datums van de Nieuwe Releases, Concertagenda, Kalender en in de artikelen zijn onder voorbehoud.