25 september:

Atheist, Suicidal Angels, Abysmal Dawn en Critical Mess
Evergrey, Fractal Universe en Virtual Symmetry
Primus
Samael en Diabolical
Tribulation, Bølzer en Molassess
27 september:

Polaris, Alpha Wolf, Gravemind en Stepson
28 september:

Obscura, Persefone en Disillusion
29 september:

Djevel, Helleruin en Wrang
Visions Of Atlantis, Xandria en Ye Banished Privateers
Watain, Abbath, Tribulation en Bølzer
30 september:

Gaahls Wyrd, Saor en Gaerea
Geoff Tate, Crimes Of Passion en Demonhead
Kingfisher Sky en Ann My Guard
Soen
Visions Of Atlantis, Xandria en Ye Banished Privateers
Vola
1 oktober:

Hypocrisy, Septicflesh, The Agonist en Horizon Ignited
Mudhoney
Soen
Vola
Geen concerten bekend voor 25-10-2022.
Kalender
Vandaag jarig:
Holger Ziegler (Abandoned) - 52
Jamin Hakimi (Phantom Mask) - 46
Mariusz Duda (Riverside) - 47
Mirko "Pagan" Klier (Adorned Brood) - 48
Rawad Abdel Massih (The Hourglass) - 42
Ron Thal (Bumblefoot) - 53
Vandaag overleden:
John Bonham (Led Zeppelin) - 1980
Overzicht
Top 10 van 2016
december 2016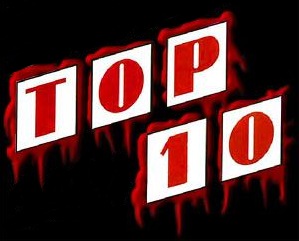 De stembussen zijn gesloten, de stemmen zijn geteld!
Binnen de top 5 was het lang spannend wat de uiteindelijke volgorde zou worden, want het aantal punten lag dicht bij elkaar.
Dit is de officiële Metalfan.nl Top 10 van 2016:
Wil je al wat horen? Bij deze dus een Spotify playlist:


Alle artikelen en foto's (afgezien van albumhoezen, door bands/labels/promoters aangeleverde fotos of anders aangegeven), zijn © 2001-2022 Metalfan.nl, en mogen niet zonder schriftelijke toestemming gekopieerd worden. De inhoud van reacties blijven van de reageerders zelf. Metalfan.nl is niet verantwoordelijk voor reacties van bezoekers. Alle datums van de Nieuwe Releases, Concertagenda, Kalender en in de artikelen zijn onder voorbehoud.