3 december:

Alestorm, Elvenking en Trick Or Treat
Audrey Horne
Babymetal
Gorgortoh, Aeternus, Impalement en Aran Angmar
Thundermother en Lansdowne
¡Pen­de­jo!
4 december:

Babymetal
5 december:

Paul Di'Anno, Nightride, Electric Gypsy en Nocturnall
7 december:

Atreyu
Eindhoven Metal Meeting Warm-up Evening
Living Colour
8 december:

Beyond God
Eindhoven Metal Meeting
Floor Jansen en Anneke van Giersbergen
Gorgoroth, Aeternus, Impalement en Aran Angmar
Living Colour
Paul Di'Anno, Noturnall en Electric Gypsy
9 december:

Eindhoven Metal Meeting
The Amity Affliction, Comeback Kid, Alpha Wolf en Mugshot
Ye Banished Privateers
Geen concerten bekend voor 03-01-2024.
Kalender
Vandaag jarig:
Bill Steer (Carcass) - 54
Csaba "Csibe" Czébely (Wisdom) - 48
Damir Adžic (Alogia) - 45
Daniel Bugno (Arise) - 47
Don Barnes (38 Special) - 71
Erik Grönwall (H.E.A.T) - 36
Hornyák Balázs (Wisdom) - 48
Jan Hrubý (Framus 5) - 75
Jimmie Strimell (Nightrage) - 43
Kostas Theoharis (Blade Of Spirit) - 47
Mark Shelton (Manilla Road)† - 66
Mickey Thomas (Starship) - 74
Ozzy Osbourne (Black Sabbath) - 75
Vandaag overleden:
Ian McLagan (Faces) - 2014
Scott Weiland (Stone Temple Pilots) - 2015
Overzicht
Top 10 van 2016
december 2016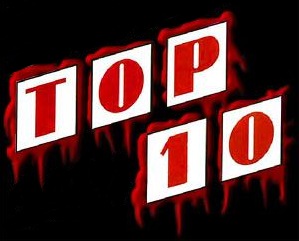 De stembussen zijn gesloten, de stemmen zijn geteld!
Binnen de top 5 was het lang spannend wat de uiteindelijke volgorde zou worden, want het aantal punten lag dicht bij elkaar.
Dit is de officiële Metalfan.nl Top 10 van 2016:
Wil je al wat horen? Bij deze dus een Spotify playlist:

Alle artikelen en foto's (afgezien van albumhoezen, door bands/labels/promoters aangeleverde fotos of anders aangegeven), zijn © 2001-2023 Metalfan.nl, en mogen niet zonder schriftelijke toestemming gekopieerd worden. De inhoud van reacties blijven van de reageerders zelf. Metalfan.nl is niet verantwoordelijk voor reacties van bezoekers. Alle datums van de Nieuwe Releases, Concertagenda, Kalender en in de artikelen zijn onder voorbehoud.