Burn The Iris - Ionosphere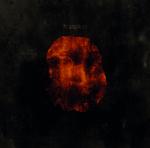 Het Brabantse Burn The Iris komt, na de selftitled drietracks-demo (2007) en de ep Sovereign (2010) met evenveel nummers, ook nu weer met een ep. Wordt het niet eens tijd voor een full-length als je band intussen acht jaar bestaat?
Blijkbaar vinden de heren van niet. Met de 'slechts' 23 minuten durende schijf die in totaal vijf nummers omvat, is de band compacter gaan schrijven ten opzichte van de vorige releases. En dat is ook terug te horen in de composities. Jammer, want juist die uitgesponnen tracks op Sovereign spraken me aan. Ook het tempo is wat opgeschroefd, wellicht onder invloed van de nieuwe zanger Jack Elbers.
Waar Sovereign vooral in de postrock à la The Ocean verkeerde, is Ionosphere eerder te vergelijken met bands als Gojira en Fear Factory. Moderne, groovende metal dus. Dat is me nogal niet een ommezwaai! Wellicht is dat ook de reden dat er wederom een ep verschijnt.
Opvallend is ook de continuïteit in hoesontwerp. Ook ditmaal lijkt men erg geïnspireerd te zijn door The Ocean. Waar vorige keer de structuur van het doosje erg op Precambrian leek, is het dit keer de afbeelding. Het lijkt wel een regelrechte kopie!
Gelukkig eindigt de plaat, en daarmee deze review, positief. Ionosphere wordt afgesloten met Collapse, een nummer waar het gaspedaal wat wordt losgelaten. Daar komen ze het best tot hun recht en klinken ze het meest geïnspireerd. Die groovecore van de eerste tracks levert ongetwijfeld meer energie in de zaal op, maar dit is veel spannender om naar te luisteren. Wellicht valt een en ander te combineren en hopelijk komt dit op een full-length allemaal op zijn pootjes terecht.
Tracklist:
1. Demobilization
2. Prestigious Icarus
3. Inherit The Earth
4. Flashflood
5. Collapse

Reviewer: Wouter
Toegevoegd: 21 september 2015
Meer Burn The Iris: