Iced Earth - The Dark Saga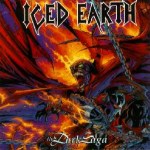 Het door Todd McFarlane bedachte populaire stripfiguur
Spawn
heeft bekendheid in de hele wereld. Zo ook bij de band Iced Earth. Oprichter en gitarist Jon Schaffer is een groot fan van deze anti-held, dus besloot hij een conceptalbum van deze gekwelde ziel te maken.
Het album begint bij de aankomst van Spawn op aarde (Dark Saga). Hij vraagt zich af wie of wat hij is, en gaat op zoek naar zijn vrouw. Hij ziet dat zijn vrouw ondertussen getrouwd is met zijn beste vriend (I died for you). Gepijnigd door alle verdriet komt hij de Violator tegen (Violate), de freelance engel Angela (The Hunter) en zijn maker (The Last Laugh).
Opvallend is het drie-luik saga op het einde van de CD. Hierin wordt beschreven hoezeer het Spawn spijt dat hij zichzelf voor liefde verdoemt heeft, en dat hij vergiffenis aan de hemel vraagt (wat hem uiteindelijk op de CD ook lukt).
Over de muziek is geen commentaar te geven. Lekkere, dreunende power metal door je speakers. Er zijn twee rustige nummers op de CD te vinden; het dramatische 'I Died For You', en het acoustische samenspel van zanger Matthew Barlow en de vrouw van Schaffer op het nummer 'A Question Of Heaven'.
Het is duidelijk te merken dat Iced Earth een vooruitgang heeft gemaakt sinds de vorige CD 'Burnt Offerings', waarin Barlow veel experimenteerde met zijn stem. 'The Dark Saga' klinkt dan ook wat bruter en wilder dan 'Burnt Offerings', maar nog nét niet zo bruut als de opvolger 'Something Wicked...'.
Al bij al is het een geweldige CD voor beide fan van Iced Earth en fan van Spawn.
Index:
1. Dark Saga
2. I died for you
3. Violate
4. The Hunter
5. The Last Laugh
6. Depths of Hell
7. Vengeance is mine
The Suffering-saga
8. Scarred
9. Slave to the Dark
10. A question of Heaven
Score: 80 / 100

Reviewer: Slayer
Toegevoegd: 27 juni 2001
Koop dit album in
Meer Iced Earth:
Reactie van Tokus op 27-06-2001 om 15:41u
Score:
100
/ 100
Het is nog altijd m'n favoriete Iced Earth album. Opmerking: die zangeres op A Question Of Heaven is de schoonzus van Matt Barlow, niet de vrouw van Jon Schaffer.
Reactie van friendly_dem0n op 11-02-2003 om 19:52u
Score:
90
/ 100
Dark Saga is een apart verhaal in de geschiedenis van Iced Earth. naar mijn mening toch. Het springt een beetje uit op de rest. alhoewel something wicked er op aansluit. Het is nogal "mellow" zoals sommigen het beschrijven. Voor mij is de definitie van die "mellow" gelijk aan pure emotie!!! Ik ben niet de eerste die durft toe te geven dat de afsluiten mij tranen in de ogen bezorgt. De muziek is deze keer terug in orde. Een nieuwtje is hiet wel de introductie van ballads. Maar het is niet zo negatief als het klinkt. De Ass-kickers zijn hier ook terug aanwezig. Bijvoorbeeld "Violate", gespeeld op een tempo waar je luidsprekers bijna niet kunnen volgen. Met andere woorden.... Wil je strakke metal (afgewisseld met een ballad) met een berg emotie.... dan is deze schijf iets voor jou!!!
Reactie van Yai-Kai op 16-03-2007 om 16:04u
Score:
100
/ 100
Als ik iets serieus wil zegge dan ist int Engels... STILL MY FUCKING FAVORITE ALBUM, PURE FUCKING METAL!!!
Reactie van Luc op 02-06-2009 om 14:19u
Score:
80
/ 100
Ik ben het in grote lijnen eens met de review, maar op één punt vind ik toch wel dat hij/zij ongelijk heeft:

"The Dark Saga' klinkt dan ook wat bruter en wilder dan 'Burnt Offerings'"

Burnt offerings is naar mijn mening de hardste (en naar mijn mening ook hun beste) uit hun hele repertoire. Deze vind ik daarentegen, met uitzondering van Violate, Last Laugh en Vengeance is mine, minder aggressief en minder duister. MAAR dat neemt niet weg dat dit een geweldige plaat is die iedere fan van Iced Earth moet hebben. Hier zitten nummers in die duidelijk laat zien wat Iced Earth in zijn mars heeft.

Een prima starter, trouwens, voor iemand die nog niet zo vertrouwd met Iced Earth is.