Dynamic Lights - Shape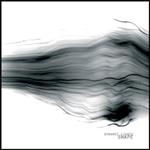 Vijf Italianen, een debuutalbum, acht nummers, vijvenvijftig minuten, één gastzangeres en dat allemaal op DVS Records. Dat gaat nog een gezellige boel worden. Alhoewel, gezellig is niet meteen het sleutelwoord van Dynamic Lights, band van broeierige progmetal a la Pain Of Salvation. Intens is een betere verwoording, want Dynamic Lights vergt veel van je. Aanvankelijk zal het nijpende gebrek aan remmingsloze uitspattingen je waanzinnig maken, later zal de slepende muziek je overtuigen en uiteindelijk blijkt het erg moeilijk afscheid te nemen van het warme en vertrouwde muziekbad waarin je zo aangenaam gebaad hebt. Dan zul je je vinger gehypnotiseerd weer richting play-knop bewegen, om opnieuw ondergedompeld te worden in de voortdurend veranderende vorm van Dynamic Lights.
De opmerkelijke hoofdrol van pianostukken siert de band, het vermaakt de muziek tot soundtrack voor een surrealistische stomme film. Het is dan ook pianist Giovanni Bedetti die voornamelijk verantwoordelijk is voor de spanning op "Shapes". Alsof je staat te zweten in een ijskoude ruimte. Bedetti is ook schuldig aan keyboardsolo's die veel weghebben van Kevin Moore (Dream Theater). De grilligheden (grimmigheden?) laten zich ook vergelijken met voormalige DVS-band Wolverine. Zangeres Jamina Jansson verzorgde voor die band al een aantal gastvocalen. In het nummer "In The Hands Of A Siren" zorgt haar licht afgeknepen stem ook voor een extra betovering, waardoor reguliere zanger Matteo Infante het nog moeilijk krijgt. Maar geen gevaar, ook hij houdt zich aan het protocol en doet de intensiteit niet breken.
Door een favoriet nummer aan te wijzen doe ik de rest te kort, en dat geldt andersom ook voor het slechtste nummer. Want over de hele linie beweegt Dynamic Lights zich op een ontzettend hoog niveau. Mysterieus en intensief, met een spanning die je aan moet kunnen. Binnenkort ook op Progpower te zien.
Tracklist:
1. In the hands of a siren
2. Between two parallels
3. Remembrances
4. Density
5. Going to nowhere
6. One thousand nothing
7. Connecting
8. The big show

Score: 91 / 100

Reviewer: Bob
Toegevoegd: 15 mei 2005
Meer Dynamic Lights: