Kingdom Divided - Kingdom Divided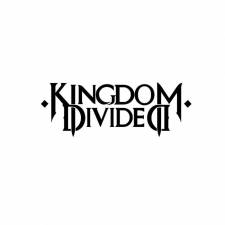 De symfonische metalband Kingdom Divided werd twee jaar geleden opgericht en bestaat momenteel uit gitarist Maickel de Groot, toetsenist Arno ter Horst, drummer Ian den Boer, bassist Jamal Hithe en de kersverse zangeres Joyce Woutersen (Calaspia). De vier heren zagen de vorige zangeres met een burn-out vertrekken, maar ze heeft nog wel de teksten geschreven van de drie nummers die op de eerste ep staan.
Daarop is Nienke Verboom (bekend van Epic Rock Choir, Ayreon, The Gentle Storm en Mindshade) als sessiezangeres te horen. Nienke, die les kreeg van Floor Jansen, maakt een sterke indruk. Niet alleen vanwege haar bereik (in Fading Memories), maar ook vanwege haar zuivere bijdragen. Meest memorabel zijn de zanglijnen in Slumber Of Death, dat mede daardoor het beste visitekaartje is.
Instrumentaal beslaan de drie songs verschillende stijlen. Het toetsenspel in The Purest Soul doet aan de begindagen van The Gathering denken, maar de sterke riffs en zanglijnen in dezelfde track komen in de buurt van Autumn. Op meerdere momenten is het doomy traditionele metal wat de klok slaat. Het drumspel is zeer gevarieerd. Ian komt met veel tempowisselingen die ervoor zorgen dat je je als luisteraar niet snel verveelt. Halverwege Slumber Of Death, dat iets compacter had gemogen, matchen de drum- en gitaarpartijen kortstondig niet goed, maar op andere momenten werkt het tegendraadse spel juist wel.
De instrumentatie had evenwel wat meer mogen knallen. Dat de zang prominent in de mix staat, is een goede keuze, maar het drumwerk had wel wat krachtiger in de mix mogen staan. Het mag hier en daar ook wel wat strakker (begin van The Purest Soul). De vaak galopperende riffs scoren een dikke voldoende, het baswerk is stabiel (het intro en couplet van Fading Memories verdienen een compliment) en het toetsenspel is verrijkend.
De melancholische metal van Kingdom Divided ligt prettig in het gehoor. Verwacht echter geen wereldwonderen van de groep muzikanten, die wekelijks oefent in het Noord-Brabantse Steenbergen. Het collectief heeft op technisch en productioneel vlak nog wel wat uitdagingen. Toch zit er voldoende sfeer en afwisseling in de songs om deze eerste ep in zijn geheel te beluisteren. Het is een ep waarop de vieren zich samen met Nienke Verboom op een positieve manier presenteren. Het is te hopen dat Kingdom Divided op de tweede ep, met de nieuwe aanwinst Joyce Woutersen, laat horen aan de verbeterpunten te hebben gewerkt. Dit eerste schijfje is een prettig startpunt dat uitnodigt om opnieuw beluisterd te worden.
Tracklist:
1. Fading Memories
2. The Purest Soul
3. Slumber Of Death
Reviewer: Jeffrey
Toegevoegd: 30 november 2019
Meer Kingdom Divided: