various - Louder Than The Dragon - The Essential Of Limb Music Products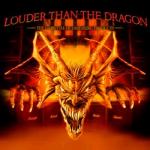 Louder Than The Dragon - The Essential Of Limb Music Products
, dat is de titel van deze nieuwe dubbel-cd van, je raadt het al, platenlabel Limb Music. Het Duitse label staat vooral bekend om hun neus voor powermetal, wat op deze compilatie ook goed merkbaar is.
De twee schijven behuizen 28 nummers, van evenveel artiesten. De meest recente releases van het label ontbreken natuurlijk niet op deze schijf. Cryonic Temple, Magic Kingdom, Gothic Knights, Inner Wish, ze staan er allemaal op. Maar ook de band die tot voor kort het paradepaardje was van het label, Rhapsody, ontbreekt niet, en ook van Luca Turilli's solomateriaal staat er een nummer op. Van vele van de bands op deze cd staan trouwens elders op deze site cd-besprekingen. Naast de 28 nummers staan er ook nog drie videoclips op, van Dungeon, Pagan's Mind en Vanishing Point.
Ben je liefhebber van het powermetal genre, dan is deze cd een mooie gelegenheid om wat nieuwe bandjes te ontdekken. Gelukkig valt de cd in de mid-price klasse, anders was het een stuk minder interessant geweest. Nu krijg je voor een schappelijke prijs 28 nummers, waar altijd wel iets leuks bij zit voor de powermetal-liefhebber.
CD 1:
1. Black Majesty - Fall Of The Reich
2. Burning Point - Into The Fire
3. Cryonic Temple - Swords And Diamonds
4. Dungeon - Insanity's Fall
5. Exhibition - The Sign Of Tomorrow (Edit)
6. Galloglass - Ancient Dreams
7. Godiva - One Shot
8. Gothic Knights - Up From The Ashes (Edit)
9. Gun Barrel - Battle-Tasted
10. Human Fortress - Lord Of Earth And Heaven's Lair
11. Inner Wish - Hold Me Tight
12. Invictus - Redemption
13. Ironware - Holy Man
14. Lana Lane - The Beast Within You
15. Magic Kingdom - Child Of The Nile
16. Midnight Sun - Steel To Steel
CD 2:
1. Mob Rules - Eyes Of All Young
2. Oratory - Concilium (Remastered)
3. Pagan's Mind - Aegan Shores
4. Rhapsody - Emerald Sword
5. Rising Faith - The Inner Truth
6. Shadowkeep - Cast Out
7. Total Eclipse - Storm Warning
8. Luca Turilli - Legends Of Steel
9. Valley's Eve - The Fire Burns
10. Vanishing Point - Surreal (Edit)
11. Wizard - Betrayer
12. Zandelle - Warlords Of Steel
13. Duneon - The Other Side (video)
14. Pagan's Mind - Through Osiris Eyes (video)
15. Vanishing Point - Two Minds One Soul (video)
Reviewer: Tonnie
Toegevoegd: 18 maart 2004
various - Louder Than The Dragon - The Essential Of Limb Music Products
Reactie van Een_Metalfan op 19-03-2004 om 19:27u

Zeer interessant, ik ken de nodige bands en daar is weinig tot niets mis mee. Wel typisch dat de bands op alfabetische orde staan, er van uit gaand dat dit de officiele tracklist is. Ik geloof dat van de meeste bands ook zeer goede tracks zijn geselecteerd.
various - Louder Than The Dragon - The Essential Of Limb Music Products
Reactie van Tokus op 21-03-2004 om 14:35u

De nummers staan inderdaad op alfabetische volgorde. Ik vond dat wel interessant, want zo trekt het label geen bands voor.