Grand Magus, Audrey Horne, Zodiac en The Vintage Caravan
Op 30 maart 2014 in Doornroosje, Nijmegen
Een review door Hugo
Foto's door Hugo
Na bijna twee weken touren komt in Nijmegen de Rock Revelation Tour 2014 ten einde. In Doornroosje kwam de liefhebber van retro hardrock en heavy metal op 30 maart uitgebreid aan zijn trekken. Grand Magus, Audrey Horne, Zodiac en The Vintage Caravan sluiten op een zonnige zondag hun korte Europese tour op een volwaardige manier af.
Dat The Vintage Caravan niet zomaar een onbekende supportact is wordt duidelijk als er al behoorlijk wat geïnteresseerden aanwezig zijn, als de band slechts een kwartier nadat de zaal open is begint te spelen. Het jonge trio uit IJsland heeft eerder dit jaar haar imporende debuutalbum uitgebracht waarop duidelijke invloeden te horen zijn van jaren zeventig rockbands als Black Sabbath en Blue Cheer. Vandaag zet de band een energieke set neer. Nummers als Craving, Expand Your Mind en Cocaïne Sallydoen het uitstekend en het publiek kan met deze band geen betere opwarmer wensen. Dat de band indruk heeft achter gelaten wordt duidelijk als de nieuwe plaat ogenschijnlijk veel verkocht wordt bij de merchstand.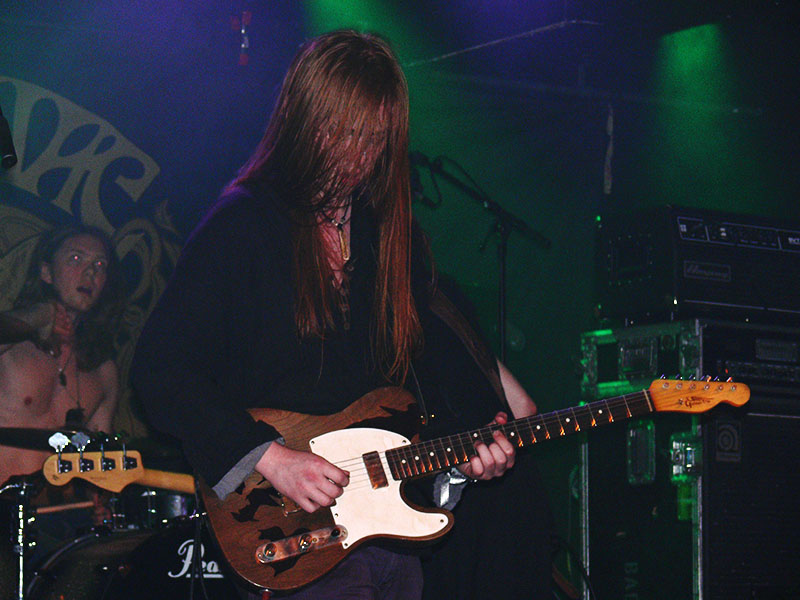 Tweede band van vanavond is het Duitse Zodiac, dat net zoals The Vintage Caravan vijfendertig minuten speeltijd krijgt. In tegenstelling tot de energieke set van de IJslanders moet Zodiac het meer hebben van hun relaxte, jammende bluesrock stijl. De Duitsers hebben inmiddels twee prima albums op haar naam en de setlist bestaat uit een leuke mix van nummers van deze albums. Het gitaarwerk is prachtig hoorbaar en de stem van Nick van Delft is net zoals het album warm en charismatisch. Hoogtepunten zijn Free en de Neil Young-cover Cortez The Killer. Zodiac sluit het optreden af met het prachtige en tien minuten durende Coming Home en geeft aan in september met een headliner tour weer naar Nederland terug te zullen komen.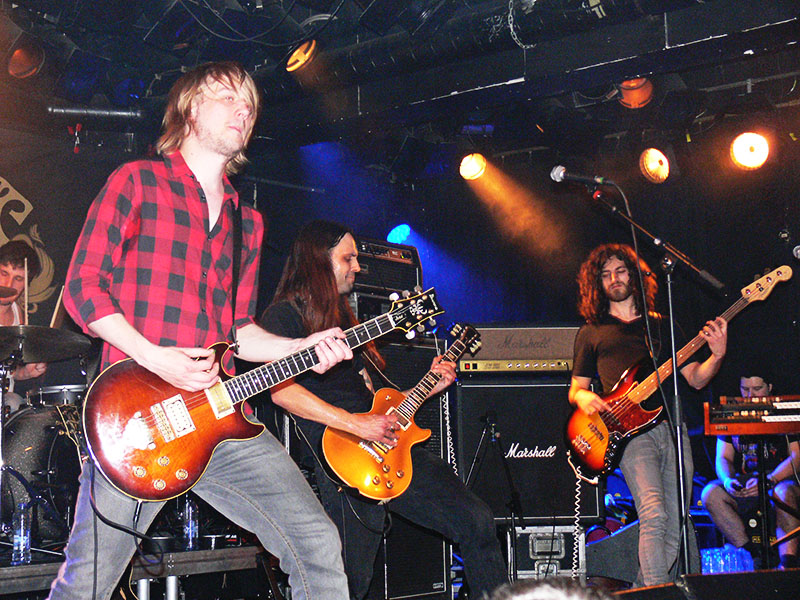 Dat Audrey Horne inmiddels een aardige grote naam is geworden wordt duidelijk als de drukte vooraan bij het podium flink toeneemt. De Noren hebben met het meest recente werk Youngblood een album uitgebracht dat wat meer de heavy metal kant opgaat. Net zoals op Fortarock vorig jaar speelt de band bijna voornamelijk nummers van dat laatste album. Vanaf het begin gaat het publiek los en rasentertainer Torkjell "Toschie" Rød neem het publiek zonder moeite op sleeptouw. Audrey Horne speelt deze avond ook twee nieuwe nummers en Toschie vertelt dat de band na deze tour de studio in zal gaan om het nieuwe album op te gaan nemen. Tijdens het laatste nummer Straight Into Your Grave sluiten mannen de tour op een hilarische manier af. De hele band stapt het publiek in (uitgezonderd de drummer uiteraard) en speelt de rest van het nummer inclusief microfoonstandaard, omringd door een uitzinnige menigte.
Ook headliner Grand Magus heeft een nieuw album uit, Triumph And Power. Dat de band er vanavond zin in heeft is vooral te zien aan zanger Janne "JB" Christoffersson. JB laat zich deze avond niet uit het veld slaan. Ondanks enkele technische problemen en geknoei met JB's gitaarband staat de beste man regelmatig met een flinke grijns op het podium. Grand Magus zet een uiterst degelijk optreden neer. De band speelt vanavond met name nummers van de albums Hammer Of The North, het populaire Iron Will en uiteraard het nieuwe album. JB is prima bij stem en haalt alle noten feilloos. Hoogtepunten zijn de klassiekers Iron Will, Raven Guide Our Way en Like The Oar Strikes The Water. De Zweden sluiten hun set en de Rock Revelation Tour 2014 af met een uitstekende performance van Hammer Of The North.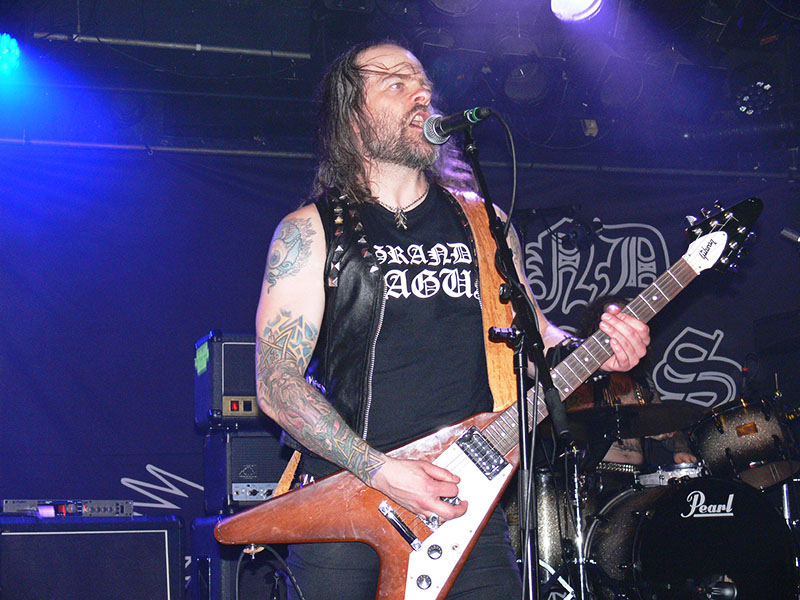 Setlist
Grand Magus
:
1. I, The Jury
2. Sword Of The Ocean
3. On Hooves Of Gold
4. Ravens Guide Our Way
5. Like The Oar Strikes The Water
6. Drum Solo
7. Steel Versus Steel
8. Valhalla Rising
9. Iron Will
Encore:
10. Arv
11.Triumph And Power
12. Hammer Of The North
Setlist
Audrey Horne
:
1. Redemption Blues
2. Bridges And Anchors
3. Youngblood
4. There Goes A Lady
5. Pretty Little Sunshine
6. Cards With The Devil
7. Nieuw nummer, geen titel nog
8. This Ends Here
9. High And Dry
10. Show And Tell
11. Blaze Of Ashes
12. Straight Into Your Grave
Setlist
Zodiac
:
1. Intro
2. A Bit Of Devil
3. Free
4. Cortez The Killer
5. Moonshine
6. Coming Home
Setlist
The Vintage Caravan
:
1. Craving
2. M.A.R.S.W.A.T.T.
3. Expand Your Mind
4. Let Me Be
5. Cocaïne Sally
6. Going Home (nieuw nummer)