Wolves In The Throne Room en Izah
Op 29 mei 2010 in Tivoli De Helling, Utrecht
Een review door Wouter
Foto's door Wouter
Eco-blackmetal. De kenners roepen dan gelijk Wolves In The Throne Room. Degenen die deze term nog nooit eerder hadden horen vallen mogen zich vanavond verheugen op een uitbreiding van hun vocabulaire met deze enigszins dubieuze term. Want wat kan er nou 'eco' zijn aan een band? Daarover later meer, want eerst is het de beurt aan de Nederlandse supportact.
Izah mag namelijk de avond openen. Een enorm goed gevulde zaal slaat gade hoe de postmetallers uit Brabant zich onbeschaamd laten gaan. De uitgestreken nummers worden met een dusdanige felheid en beleving gebracht dat het de hoofden in de zaal hier en daar zachtjes op en neer doet knikken. De twee tracks tellende demo die ik hier eerder besprak werd voor twee luttele eurootjes verkocht en van die gelegenheid maakte menig bezoeker gebruik. Dat niet iedereen op de experimentele metal zit te wachten is natuurlijk een open deur.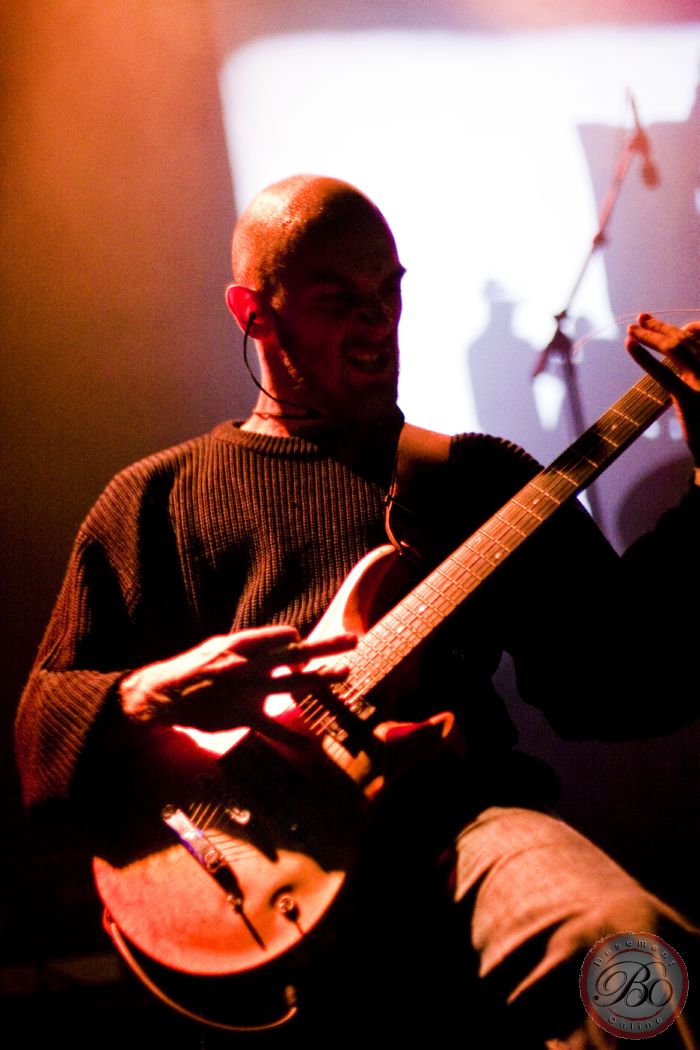 Want men komt uiteraard voor Wolves In The Throne Room en die zijn toch echt van een heel ander kaliber. Het podium dat aan de zijkant al voorzien was van zwarte doeken met natuurafbeeldingen wordt tijdens de ombouw opgeleukt met waxinekaarsjes, wierook en een enorme boomstronk die middenvooraaan geplaatst wordt. Dus dat is wat men verstaat onder 'eco'. Nou ja, vooruit dan maar. Het gaat tenslotte om de muziek. En passant wordt de volumeknop eventjes flink omhoog gedraaid en als het drietal dan hun muur van alles verpulverende herrie ten gehore brengt, verandert de zaal in een smerige, duistere grot. Getuige het grote aantal oordoppendragende medebezoekers vindt niet iedereen dat even prettig. Maar ja, je weet waar je voor komt als je naar Wolves In The Throne Room gaat: een gigantische bak herrie in een black metal jasje (en wie dat niet wist weet dat nu).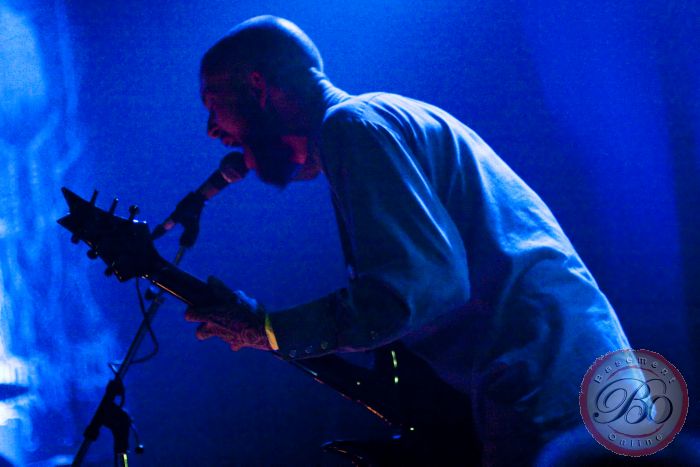 Echter is het niet alleen black metal wat de klok slaat want Wolves In The Throne Room is van veel meer markten thuis. De folk en doom die uit de spelonken van de speakers knetteren, passen perfect in het gecreëerde ambientsfeertje. Als een bezeten roedel wilde wolven verslindt het publiek elke noot. De een doet dat door met de ogen dicht weg te dromen, de ander door wild te headbangen, en zo verdwijnt iedereen in zijn eigen droomwereld. Als de drie heren na een krap uurtje hun Troonzaal verlaten, eindigt het optreden, dat door Tivoli als anderhalf uur durend werd aangekondigd, dan ook veel te vroeg. Maar behalve dat is er vanavond geen enkele reden tot treurnis. Dit was wederom een gedenkwaardig avondje van deze Amerikanen.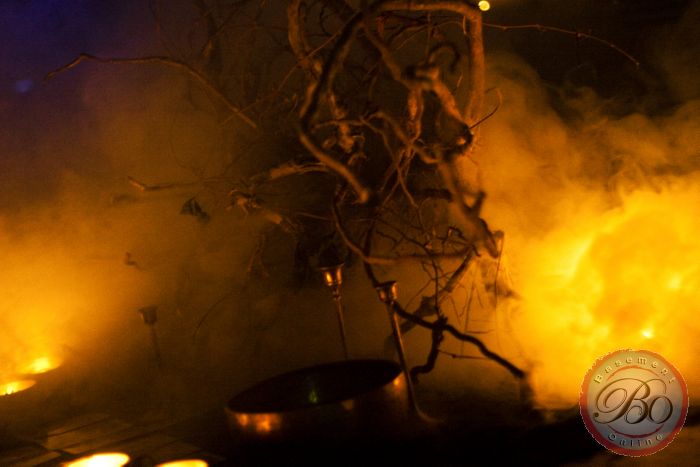 Klik op de foto's voor grotere versies
Reactie van Casper op 25-06-2010 om 09:37u

---
Erg gaaf, maar inderdaad een beetje kort