Heathen en After All
Op 14 juli 2005 in The Starz, St. Niklaas (België)
Een review door Kristof
Foto's door Thom
Het Amerikaanse Heathen was een van de smaakmakers van de Bay Area Thrash en speelden twee uitstekende elpees vol met spetterende thrash met heavymetal invloeden. Het debuut 'Breaking The Silence' (1987) is een klassieker in het genre en de opvolger 'Victims Of Deception' (1991) liet meer progressieve uitstapjes horen. Daarna was het gedaan met het succesverhaal, totdat ze enkele jaren geleden een reünie hielden op het befaamde Wacken Open Air. Dat smaakte naar meer met als resultaat deze uitgebreide Europese tour en een nieuw studioalbum dat nog moet uitkomen. De Amerikanen hadden een vrij dagje en de programmeur van het Sint-Niklase The Starz liet de heren aantreden. Net zoals een maandje terug bij Agent Steel mocht het Brugse After All als voorprogramma aantreden.
After All beet de spits af met een venijnige set. Metalfan.nl heeft de carrière van deze Vlamingen steeds opgevolgd en is nog steeds onder de indruk van het nieuwe studioalbumThe Virmin Breed. Dit nieuwe album staat vol met knallende thrash en live weten deze nieuwe songs nog meer te overtuigen. De heren zijn de laatste twee jaar in bloedvorm en met enkele oudjes werden de oudere fans ook blij gemaakt. Een optreden dat ook eens lekker maakte voor de hoofdact, is dat niet de essentie van een voorprogramma? Missie geslaagd dus!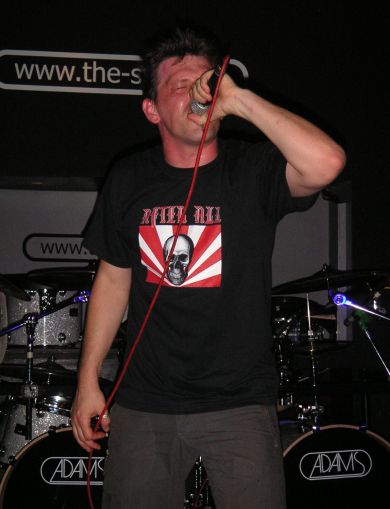 Persoonlijk had ik mijn twijfels bij deze reünie maar deze werden de grond in geboord door de levendige, humoristische, spontane en ontspannen set die Heathen ons voorschotelde. De heren hadden geen setlist op de grond geplakt en speelden gewoon op elk moment waar zij en/of het publiek zin in hadden. Naast drie veelbelovende nieuwe songs (waar de heren wel eens in de fout gingen) kregen we zowaar ALLE klassiekers te horen van Breaking The Silence' en 'Victims Of Deception'. Deze twee platen zijn trouwens volledig gratis te downloaden op hun webstek onder het motto Fuck capitalism!. Zanger David White zong uitstekend en is een goed frontman. Tijdens de ultieme klassieker 'Death By Hanging' dook hij nog eens in het publiek waar hij zelf tot de conclusie kwam dat zijn muzikanten het goed deden. Jammer dat er te weinig publiek op deze oude knakkers waren afgekomen, want deze avond in The Starz was weer een lekker feestje.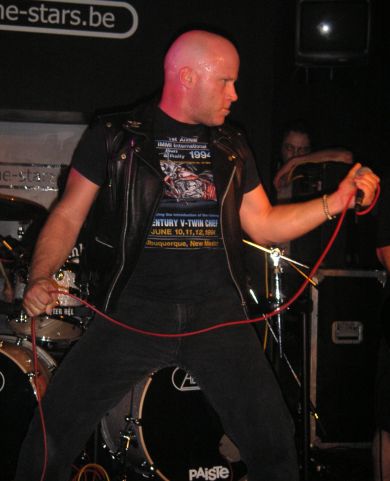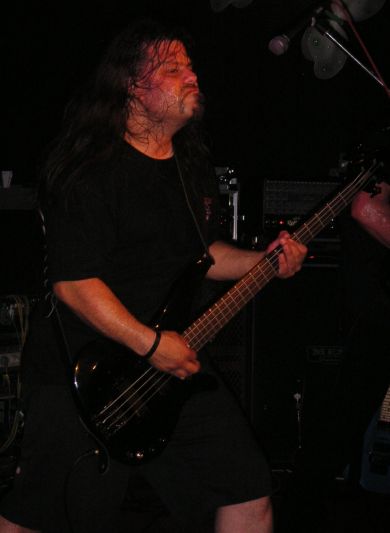 Reactie van Tanguy op 01-05-2013 om 09:39u

---
You rock the photograph world! Great eye, btefaiuul work you have an awesome personality and make me want to get married so I can hire you to shoot my wedding!Boudoir instead?xoxo
Reactie van Lam op 01-05-2013 om 09:39u

---
. It was because of a bunch of ploepe that act more like animals than ploepe And crowd of ploepe that would actually trample a man to death has no respect for human life. And in that particular store the ploepe would rather save $50.00 than care about a man being killed.Call me a racist if you will, but just look at the photos and at the angry faces of those ploepe. I''m sorry but I doubt very much if that would have happened somewhere else. If the store had another 50 guards it would have made no differenceThey always seem to put the blame in the wrong place.