Float A Ziggy - The Selfish Manifest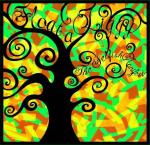 Na een eerste luisterbeurt zou je niet denken dat Float A Ziggy bestaat uit drie gasten uit Groningen. Ze hebben dan wel hun heil gezocht in het hoge noorden, maar als je niet beter wist, zou het net zo goed de Californische woestijn kunnen zijn. De grunge en stonerrock uit de jaren negentig hebben duidelijk hun sporen nagelaten op deze band.
Vanaf 2008 actief, volgt dan nu de eerste, prima verzorgde promo: The Selfish Manifest. Het gaat om vier nummers die bestaan uit de eerder genoemde genres. We horen de tijdloze gitaarmuren van stonerrock, en het emotionele van grunge. De band noemt het zelf gekscherend stonerpop.
Bij de eerste drie nummers ligt de nadruk op toegankelijkheid en aanstekelijkheid. Float A Ziggy is misschien nog wel het beste te vergelijken met Kyuss en Foo Fighters. Dit blijkt uit de typisch jammende gitaarlijnen die binnen de nummers worden afgewisseld met ingetogen stukken. De herkenbare pijler van de muziek is de zang van Omar Suarez. Met zijn ferme, aan John Garcia (Kyuss, Hermano) verwante stem brengt hij de emotie in de nummers tot leven. Bovendien straalt de scherpte in zijn stem kracht en oprechtheid uit.
Misschien is deze oprechtheid wel het gevolg van de doelmatigheid van de nummers. Verwacht geen instrumentale fratsen, want Float A Ziggy is gestript tot op de noeste essentie. Waarschijnlijk is deze bezuiniging wat te ver doorgeslagen want ik mis de vette groove die stonerrock zo goed staat. Een tweede gitarist en meer experimenteerdurf is daarom aan te moedigen. Aan intensiteit ontbreekt het echter niet want op afsluiter Your Future worden de snaren en haren het stevigst gelucht. Een vlot, onbevangen nummer, en daarmee typerend voor de gedrevenheid van Float A Ziggy.
Tracklist:
1. Representations of an oasis
2. Running
3. Unconditional
4. Your Future

Reviewer: Teun
Toegevoegd: 23 maart 2010
Meer Float A Ziggy: