Psychonaut / Sâver - Emerald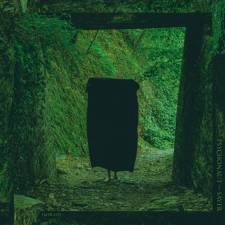 Er zijn soms van die labels waarvan je weet dat elke band die daarbij getekend is kwaliteit aflevert. Pelagic Records, een platenlabel opgericht door Robin Staps (The Ocean), is er ook zo één. God Is An Astronaut, Mono, Year Of No Light en Hypno5e zijn enkele namen uit de gevarieerde lijst bands die het label onder zijn vleugels heeft. Ook het Belgische Psychonaut en het Noorse Sâver horen hierbij. De sludgemetalbands hebben hun krachten gebundeld op deze split. De groepen hebben de nieuwe muziek een paar maanden geleden gespeeld tijdens Roadburn Redux. Wie die optredens heeft gezien, weet dus waarschijnlijk al dat deze release ruim een half uur uitstekende metal is om bij weg te dromen.
Psychonaut trapt af met The Great Realisation. Deze track had zonder moeite op het sterke Unfold The God Man, dat vorig jaar is uitgekomen, kunnen staan. Alle elementen die dat zo'n goede plaat maken, komen hierin voorbij. De gitaarpartijen zijn slepend en dynamisch. Hoewel ze vaak lekker distorted uit de speakers komen, is er ook genoeg ruimte voor rustigere passages waarin de gitaar bijpassend wordt ingezet. De drumpartijen zijn repetitief, maar bieden genoeg afwisseling om je aandacht continu bij de muziek te houden. De vocalen zijn de kers op de al smakelijke taart. De afwisseling tussen langgerekte zuivere uithalen en diepe grunts werkt goed en geeft een extra dimensie aan de muziek.
De andere twee nummers komen van Sâver. Dimensions Lost is een atmosferisch, langzaam opbouwend ambientnummer dat voornamelijk om synthesizers draait. Het nummer heeft duidelijk het doel de intro te zijn van het daaropvolgende Obscured By Aeons. Sâver speelt naar eigen zeggen atmosferische sludge metal en het is duidelijk te horen waarom de Noren hun muziek zo noemen. De gitaarpartijen zijn uitgesponnen en hier en daar haast hypnotiserend. In de bas- en drumpartijen is veel herhaling te horen, waardoor je lekker kan wegdromen met de muziek. De zangpartijen staan achterin de mix om deze atmosfeer nog sterker te maken.
Emerald is het resultaat van een samenwerking tussen twee bands die erg goed bij elkaar passen. Waar Psychonaut meer post-metalinvloeden verwerkt, is het deel van Sâver een stukje rustiger en sfeervoller. Beide bands laten echter horen dat ze raad weten met het maken van goede sludge metal. Een aanrader voor fans van de bands of mensen die de muziek van deze groepen beter willen leren kennen.
Tracklist:
1. Psychonaut – The Great Realisation
2. Sâver – Dimensions Lost
3. Sâver – Obscured By Aeons
Reviewer: Sam
Toegevoegd: 8 juli 2021
Meer Psychonaut / Sâver: