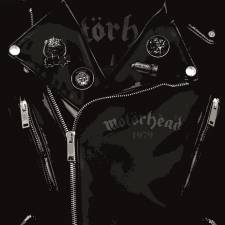 De sticker op de verpakking van de heruitgaven van Overkill en Bomber maakt deze recensie nagenoeg overbodig: "A 40th anniversary celebration of the loudest, dirtiest, bastard rock 'n' roll of 1979." Hoe anders zou je de twee iconische albums van hardrocklegende Motörhead moeten samenvatten? De legendarische frontman Lemmy Kilmister is vier jaar geleden overleden, maar de muziek van Motörhead is nog altijd springlevend. Niet voor niets dat twee van de beste rockschijven van 1979 opnieuw worden uitgebracht.
Het pronkstuk van deze heruitgaven is een boxset met daarin op vinyl Overkill, Bomber, de nieuwe live-albums Live At Aylesbury Friars, 31st March 1979 en Live At Le Mans, 3rd November 1979, een elpee met b-sides (The Rest From '79) en een 7" van No Class. Alles geremastered met de originele tapes en voorzien van het originele artwork. Daarnaast bevat de box een boekwerk met interviews met betrokkenen uit die periode in de vorm van een magazine, bladmuziek van Overkill, een Bomber-tourboek en replica's van een badge-set uit 1979. Voor de ware fijnproevers (met een grote beurs en geen idee wat daarmee te doen) is deze boxset zelfs verkrijgbaar met een lederen jas van miniatuurformaat eromheen.
Voor fans die minder te besteden hebben of geen behoefte hebben aan al dat extra gedoe, zijn beide albums, inclusief de liveregistraties, ook los verkrijgbaar op cd en elpee. Deze edities bevatten eveneens de interviews en foto's die ook in de box te vinden zijn. Ook deze uitgaven zijn keurig vormgegeven in nette digibooks met een stevige kaft.
Beide albums klinken uitstekend en lijken iets aan dynamiek gewonnen te hebben dankzij de nieuwe masters. Tijdens het beluisteren van Overkill vliegen de Motörhead-klassiekers je rond de oren. Het ene nummer is nog sterker dan het ander. Dat geldt in mindere mate voor het minder consistente werk van Bomber, dat de pech heeft tussen het beresterke Overkill en fantastische Ace Of Spades (1980) in te zitten. Het is met name de titelsong die tot de liveklassiekers is gaan behoren, maar ook Dead Men Tell No Tales, Poison en Stone Deaf Forever staan hun mannetje binnen het immense oeuvre van de band.
De twee volledige livesets in Aylesbury en Le Mans zijn nog niet eerder officieel uitgebracht en zijn te vinden als extra materiaal bij respectievelijk Overkill en Bomber. Beide setlists staan vooral in het teken van de eerstgenoemde plaat. De speellijst van Aylesbury bevat uiteraard geen materiaal van Bomber, want dat album was er toen nog niet. De kwaliteit van de opnamen van beide sets is wisselend, soms voorzien van piepen, echo's en hier en daar een blikkerig geluid. Vooral het optreden van Le Mans lijdt onder dat laatste. Niet altijd is alles goed te verstaan, maar het is wellicht wat je kunt verwachten van een optreden van veertig jaar oud.
Ondanks die punten van kritiek zijn de optredens energiek, klinkt de muziek fris en laten ze een band horen tijdens een van de hoogtepunten van zijn carričre. Iedereen die ooit een optreden van Motörhead heeft bijgewoond, weet dat de mannen van een grap tussen de nummers door houden. Deze registraties laten horen dat dit er al vroeg inzat. Met name het optreden op Le Mans staat bol van de, soms Frankrijkonvriendelijke, grappen en grollen van het powertrio.
Voor liefhebbers die beide klassieke albums nog niet in de kast hebben staan, zijn deze heruitgaven een uitgelezen kans om alsnog tot aanschaf over te gaan. Fans die het materiaal al in bezit hebben, kunnen zich wellicht laten verleiden door het ogenschijnlijk iets betere geluid en het extra livemateriaal. Hoewel daarvoor ook geldt dat er al een aantal prima liveopnames voorhanden zijn.
Tracklist:

Overkill:
1. Overkill
2. Stay Clean
3. (I Won't Pay) Your Price
4. I'll Be Your Sister
5. Capricorn
6. No Class
7. Damage Case
8. Tear Ya Down
9. Metropolis
10. Limb From Limb
Live At Aylesbury Friars, 31st March 1979:
1. Overkill
2. Stay Clean
3. Keep Us On The Road
4. No Class
5. Leaving Here
6. Iron Horse
7. Metropolis
8. The Watcher
9. Damage Case
10. (I Won't Pay) Your Price
12. Capricorn
12. Too Late, Too Late
13. I'll Be Your Sister
14. I'm Your Witchdoctor
15. Train Kept A-Rollin
16. Limb From Limb
17. White Line Fever
18. Motörhead
Bomber:
1. Dead Men Tell No Tales
2. Lawman
3. Sweet Revenge
4. Sharpshooter
5. Poison
6. Stone Dead Forever
7. All The Aces
8. Step Down
9. Talking Head
10. Bomber
Live At Le Mans, 3rd November 1979:
1. Overkill
2. Stay Clean
3. No Class
4. Metropolis
5. All The Aces
6. Dead Men Tell No Tales
7. I'll Be Your Sister
8. Lawman
9. Too Late, Too Late
10. Poison
11. (I Won't Pay) Your Price
12. Sharpshooter
13. Capricorn
14. Train Kept A Rollin
15. Bomber
16. Limb From Limb
17. White Line Fever
18. Motörhead
The Rest Of '79:
1. Too Late, Too Late (Overkill 7" B-Side)
2. Like A Nightmare (Alternative version of No Class B-Side)
3. Over The Top (Bomber 7" B-Side)
4. Stone Dead Forever (Alternative Version)
5. Sharpshooter (Alternative Version)
6. Bomber (Alternative Version)
7. Step Down (Alternative Version)
8. Fun On The Farm (Bomber Outtake)
9. Treat Me Nice (Bomber Outtake)
10. You Ain't Gonna Live Forever (Bomber Outtake)
No Class 7":
1. No Class
2. Like A Nightmare