Oceans of Sadness - Send in the Clowns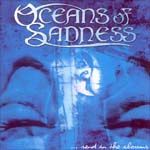 Deze Belgische metalband wist mij met het in 2002 verschenen, afwisselende album Laughing Tears / Crying Smile (het tweede album van de band, de MCD Between Heaven, Earth and Beauty buiten beschouwing gelaten) zeer aangenaam te verrassen door de goed in het gehoor liggende, eigenzinnige mix van black, death en gothic metal. Ook de krachtige, gevarieerde stem van zanger Tijs Vanneste (niet veel zangers beschikken over het vermogen om zowel sterke grunts, krijszang als overtuigende cleane vocalen te produceren) droeg bij aan de kwaliteit van het vorige album. Ik was dan ook erg benieuwd naar de manier waarop Oceans of Sadness zich zou gaan ontwikkelen.
Na enkele luisterbeurten kan ik concluderen dat de band niet aan kracht heeft ingeboet. De muziek is nog steeds vrij eigenzinnig en gemakkelijk te herkennen, maar in vergelijking met het eerdere werk hebben de heren weinig reden tot vernieuwing gezien. Hoogstens de wat bevreemdende, fragmentarische intermezzo's klinken echt afwijkend, en de zanger heeft een paar welgeplaatste Dani Filth-achtige screams aan het geheel toegevoegd. Dat de band zichzelf niet opnieuw uitvindt op Send in the Clowns vind ik geen slechte zaak, omdat de band zich in compositorisch opzicht in ieder geval tot de absolute top van België mag rekenen (de nummers zitten uitstekend in elkaar, klinken uitermate afwisselend, én blijven al vrij snel hangen door de catchy riffs), en omdat de heren al eerder hebben bewezen een vrij opvallende sound te hebben, waardoor het onlogisch zou zijn die eigen sound op het nieuwe album volledig om te gooien.
Na de wat bizarre intro opent Oceans of Sadness ouderwets sterk met het pakkende Who's in Control, een nummer dat bijzonder veel verschillende invloeden bevat, die tot een vloeiend geheel verwerkt zijn. Subtiele keyboardpartijen, grunts, klagerige cleane zang en memorabele melodielijnen zijn de kenmerken waarop de band zich in de meeste nummers beroept. Samen met Wild Mystery, Eyes Like Fire en See The Angels grijpt Who's in Control het meeste terug op het vorige album, maar door de uitstekende composities loopt de band niet in de val zichzelf klakkeloos te herhalen. Het krachtige Two Voices is echter een typisch Zweeds death metal nummer á la At the Gates, gegoten in een Oceans of Sadness-saus.
Het label probeert Send in the Clowns aan de man te brengen bij fans van Cradle of Filth, Opeth, Amorphis en Dark Tranquillity. Zelf zou ik daar nog het eerder genoemde At the Gates en Children of Bodom aan willen toevoegen. Hoe dan ook, de band bewijst wederom van vele markten thuis te zijn en een zeer breed scala aan metalfans te kunnen aanspreken. Als je dan ook nog over het vermogen beschikt om al deze stijlen tot een eigen geheel te smeden, mag je je als band met recht rekenen tot een van de betere bands die de Benelux op dit moment te bieden heeft.
Tracklist:
1. Communication - Relation - Illusion
2. Who's in Control
3. Wild Mystery
4. Two Voices
5. Conflict - Error - Disillusion - Denial
6. Eyes like Fire
7. Where Oceans Begin
8. Ode to the Past
9. Precious Gold
10. Frustration - Anger - Resignation
11. See the Angels
12. You've Slain
13. Hope is Gone
Score: 83 / 100

Reviewer: Rik
Toegevoegd: 1 december 2004
Oceans of Sadness - Send in the Clowns
Reactie van Dimmu op 22-03-2005 om 16:53u
Score: 95 / 100
Mega cd , alleen spijtig van Where oceans begin , slecht nummer gewoon