1 juni:

White Hills
2 juni:

Mammoth WVH en Diggeth
Man As Plague, Teethgrinder, None Shall Fall en Bloid
Yes
3 juni:

Alter Bridge en Mammoth WVH
Lost Society
Salvage, Changing Tides en Tigerknife
Yes
4 juni:

Ghost en Halestorm
Staal, Menschwalsch, Busse En De Batavieren
World Decay, Bladecrusher en Dr๔vich
5 juni:

Turnstile
6 juni:

Gojira, Bloodywood en Urne
Yes
7 juni:

Rottenness, Gorgatron en Man As Plague
Sweden Rock Festival
1 juli:

Masterfest
Pitfest
Puscifer en Night Club
Wardruna
Kalender
Vandaag jarig:
Ignacio Ruiz (Arwen) - 44
Robert Vigna (Immolation) - 53
Vandaag overleden:
Victor Agnello (Lȧȧz Rockit) - 2014
Voormalige Metal Church-drummer overleden
Geplaatst op 23 mei 2023 om 08:15u
Metal Church meldt triest nieuws: Voormalig drummer Kirk Arrington is gisteren (maandag 22 mei) aan een niet nader gespecificeerde ziekte overleden. Hij maakte van 1981 tot 1995 en van 1998 tot 2006 deel uit van de Amerikaanse formatie. Arrington verliet Metal Church vanwege de complicaties van suikerziekte. De slagwerker speelde onder meer mee op het legendarische, titelloze debuutalbum uit 1984 en de eveneens klassieke opvolgers The Dark (1986) en Blessing In Disguise (1989). Hij bracht daarnaast albums uit met Vanderhoof en Garden Of Eden. Kirk Arrington is slechts 61 jaar oud geworden.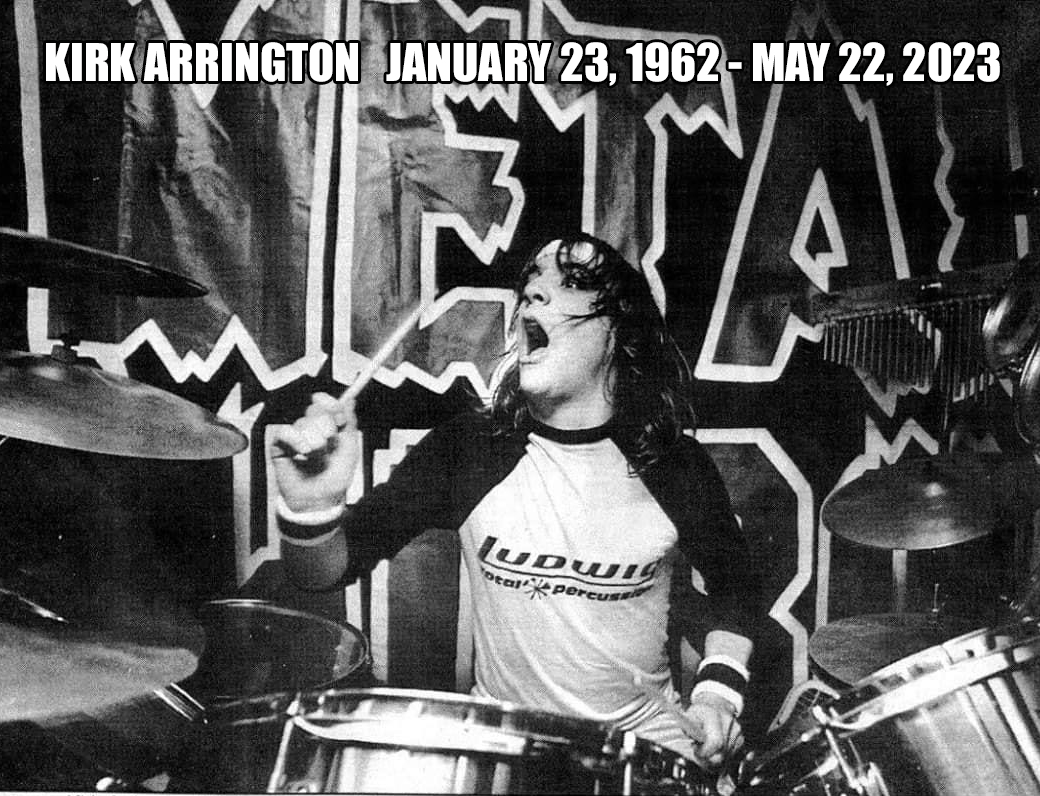 Alle artikelen en foto's (afgezien van albumhoezen, door bands/labels/promoters aangeleverde fotos of anders aangegeven), zijn ฉ 2001-2023 Metalfan.nl, en mogen niet zonder schriftelijke toestemming gekopieerd worden. De inhoud van reacties blijven van de reageerders zelf. Metalfan.nl is niet verantwoordelijk voor reacties van bezoekers. Alle datums van de Nieuwe Releases, Concertagenda, Kalender en in de artikelen zijn onder voorbehoud.