1 juni:

White Hills
2 juni:

Mammoth WVH en Diggeth
Man As Plague, Teethgrinder, None Shall Fall en Bloid
Yes
3 juni:

Alter Bridge en Mammoth WVH
Lost Society
Salvage, Changing Tides en Tigerknife
Yes
4 juni:

Ghost en Halestorm
Staal, Menschwalsch, Busse En De Batavieren
World Decay, Bladecrusher en Drôvich
5 juni:

Turnstile
6 juni:

Gojira, Bloodywood en Urne
Yes
7 juni:

Rottenness, Gorgatron en Man As Plague
Sweden Rock Festival
1 juli:

Masterfest
Pitfest
Puscifer en Night Club
Wardruna
Kalender
Vandaag jarig:
Ignacio Ruiz (Arwen) - 44
Robert Vigna (Immolation) - 53
Vandaag overleden:
Victor Agnello (Lȧȧz Rockit) - 2014
Exodus zegt Europese tour af
Geplaatst op 22 mei 2023 om 17:50u
Exodus heeft de Europese tournee afgezegd. De band zou samen met Testament en Voivod door Europa reizen, maar Exodus trekt zich terug uit deze tour. De broer van gitarist Gary Holt is onlangs in Italië gewond geraakt bij een ongeluk en ligt daar in het ziekenhuis. Gary en zijn vrouw zijn erheen gevlogen om zijn broer bij te staan en dingen te regelen. Hierdoor moet Exodus verstek laten gaan voor helaas de geplande optredens. De band zou dit weekend beginnen in Duitsland, onder meer met een show op het Rock Hard festival. Op 10 juni stond de band gepland op Into The Grave in Leeuwarden en een week later op Graspop. Er wordt overal naar een vervangende band gezocht.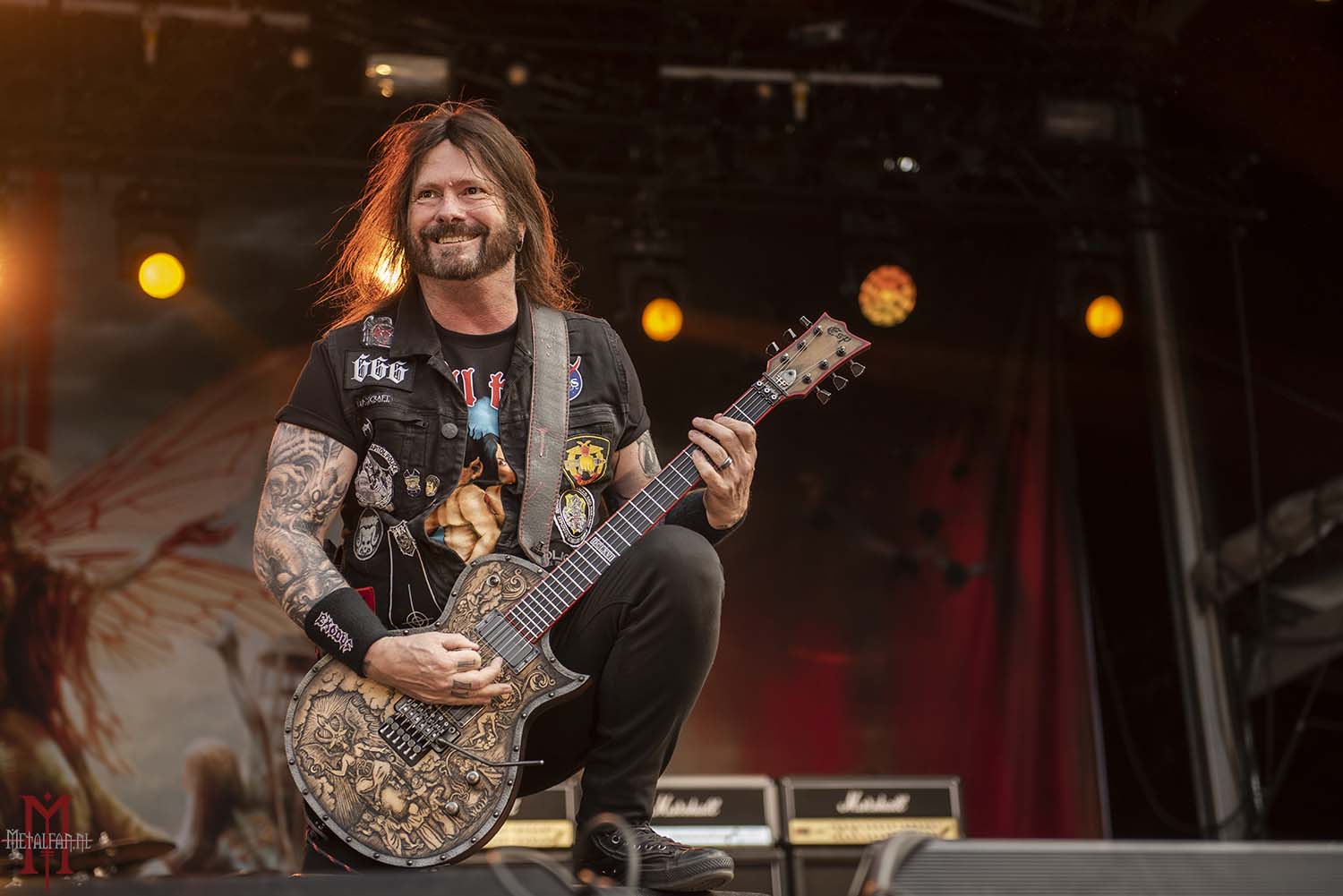 Alle artikelen en foto's (afgezien van albumhoezen, door bands/labels/promoters aangeleverde fotos of anders aangegeven), zijn © 2001-2023 Metalfan.nl, en mogen niet zonder schriftelijke toestemming gekopieerd worden. De inhoud van reacties blijven van de reageerders zelf. Metalfan.nl is niet verantwoordelijk voor reacties van bezoekers. Alle datums van de Nieuwe Releases, Concertagenda, Kalender en in de artikelen zijn onder voorbehoud.