1 juni:

White Hills
2 juni:

Mammoth WVH en Diggeth
Man As Plague, Teethgrinder, None Shall Fall en Bloid
Yes
3 juni:

Alter Bridge en Mammoth WVH
Lost Society
Salvage, Changing Tides en Tigerknife
Yes
4 juni:

Ghost en Halestorm
Staal, Menschwalsch, Busse En De Batavieren
World Decay, Bladecrusher en Dr๔vich
5 juni:

Turnstile
6 juni:

Gojira, Bloodywood en Urne
Yes
7 juni:

Rottenness, Gorgatron en Man As Plague
Sweden Rock Festival
1 juli:

Masterfest
Pitfest
Puscifer en Night Club
Wardruna
Kalender
Vandaag jarig:
Ignacio Ruiz (Arwen) - 44
Robert Vigna (Immolation) - 53
Vandaag overleden:
Victor Agnello (Lȧȧz Rockit) - 2014
Tank-frontman overleden
Geplaatst op 22 mei 2023 om 15:10u
Algy Ward, de zanger/bassist van NWOBHM-formatie Tank, is op 17 mei in het ziekenhuis overleden. Dat bevestigt een oud-collega, gitarist Mick Tucker, die de laatste jaren in een andere versie van Tank actief was. Met de originele uitvoering van de Britse band nam Ward legendarische cultplaten op als Filth Hounds Of Hades (1982) en This Means War (1983). Voordat de beste man Tank oprichtte, speelde hij (als bassist) korte tijd bij de punkbands The Saints en The Damned. Algy Ward was al enige tijd ziek en is slechts 63 jaar oud geworden.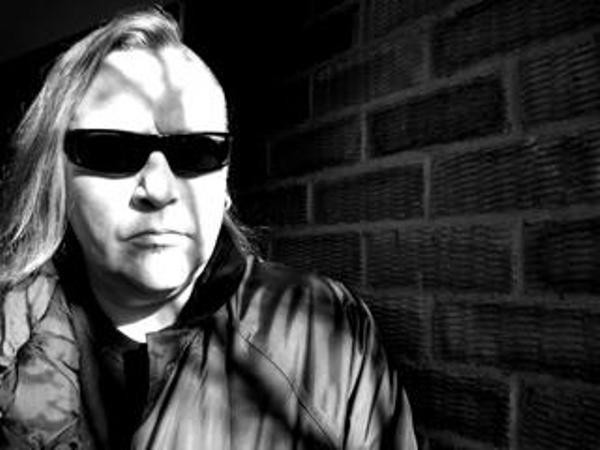 Alle artikelen en foto's (afgezien van albumhoezen, door bands/labels/promoters aangeleverde fotos of anders aangegeven), zijn ฉ 2001-2023 Metalfan.nl, en mogen niet zonder schriftelijke toestemming gekopieerd worden. De inhoud van reacties blijven van de reageerders zelf. Metalfan.nl is niet verantwoordelijk voor reacties van bezoekers. Alle datums van de Nieuwe Releases, Concertagenda, Kalender en in de artikelen zijn onder voorbehoud.