29 april:

Bloodshed Fest
Dear Mother
Fleddy Melculy en Tusky
Lik en Mass Worship
Metallica, Five Finger Death Punch en Ice Nine Kills
Kalender
Vandaag jarig:
Attila Csihar (Mayhem) - 52
Chris Kalandras (Fear Of God) - 51
Christiaan Crouwers (Another Messiah) - 43
Erhan Karaca (Heretic Soul) - 36
Fabio Marin (Internal Suffering) - 45
Finn Zierler (Beyond Twilight) - 51
Jimmy Work† - 99
Patrick Johansson (Stormwind) - 47
Perry Farrell (Jane's Addiction) - 64
Vegard K. Thorsen (Theatre Of Tragedy) - 46
Vincent (Yorblind) - 35
Tweede single van nieuwe Overkill
Geplaatst op 15 maart 2023 om 14:54u
Overkill heeft weer een nieuwe track vrijgegeven van het aankomende album Scorched. De tweede single van de plaat heet Wicked Place en je kunt hem hieronder beluisteren. De mannen hebben het album zelf opgenomen, om het daarna door Colin Richardson te laten mixen. De langspeler verschijnt op 14 april via Nuclear Blast Records. Diezelfde dag staat de band in Hedon te Zwolle samen met Exhorder en Heathen. Op 25 april komt de package naar De Dreef in het Belgische Vorselaar. Deze zomer staat Overkill ook nog op het Alcatraz festival in Kortrijk.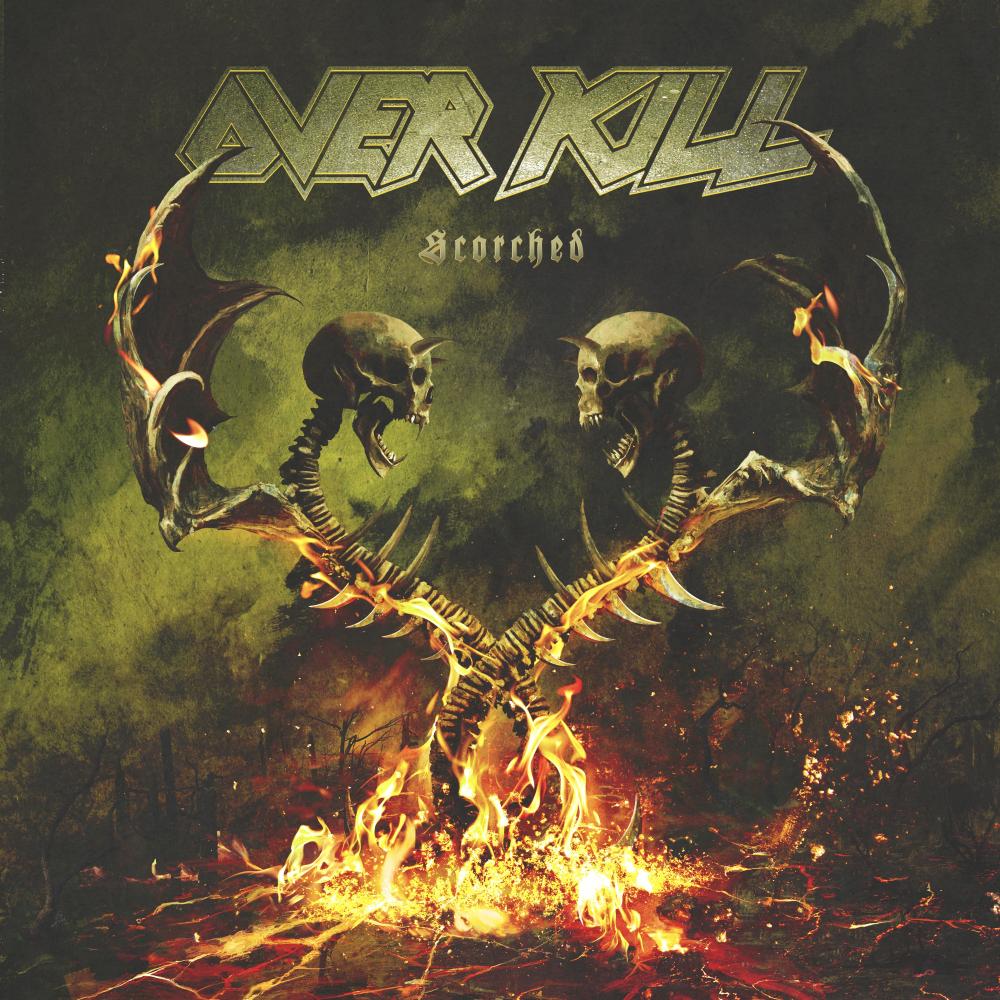 Tracklist:
1. Scorched
2. Goin' Home
3. The Surgeon
4. Twist OF The Wick
5. Wicked Place
6. Won't Be Comin Back
7. Fever
8. Harder They Fall
9. Know Her Name
10. Bag O' Bones
Alle artikelen en foto's (afgezien van albumhoezen, door bands/labels/promoters aangeleverde fotos of anders aangegeven), zijn © 2001-2023 Metalfan.nl, en mogen niet zonder schriftelijke toestemming gekopieerd worden. De inhoud van reacties blijven van de reageerders zelf. Metalfan.nl is niet verantwoordelijk voor reacties van bezoekers. Alle datums van de Nieuwe Releases, Concertagenda, Kalender en in de artikelen zijn onder voorbehoud.