23 maart:

Blood Youth, Cane Hill en Diamond Construct
Cannibal Corpse, Ingested, Dark Funeral en Stormruler
Ramkot
Wiegedood en Modder
24 maart:

Evil Invaders, Warbringer en Schizophrenia
Obstruktor, Infantry, Degenerate, Serotonia en Doodzonde
Truckfighters, Wizzerd en Deadly Vipers
25 maart:

Evil Invaders, Warbringer en Schizophrenia
Nephylim en Dodenkrocht
Obstruktor, Headless Hunter, Atmoran, Torn From Oblivion en Sapphyr
Sisters of Suffocation en Dispelled
Sorcerer en High Inquisitor Woe
Sworn Enemy, Pain Of Truth en Worst Doubt
The Answer en Black Mirrors
26 maart:

Blood Youth, Cane Hill en Diamond Construct
Cirith Gorgor en Lijkschouwer
Crowbar
28 maart:

Metallica Amsterdam Takeover
29 maart:

W.A.S.P.
Wiegedood
23 april:

Aviana, Invisions, Earh Caller en Dead Like Juliet
Evil Invaders, Warbringer en Schizophrenia
Roadburn festival
Kalender
Vandaag jarig:
Didier Delsaux (Manigance) - 57
Fabiola Bellomo (Frozen Crown) - 26
Gorlan (Elvenking) - 45
James Miller (producent)† - 81
Marco Soellner (Klimt 1918) - 47
Mikel Martinez (Valhalla) - 48
Phil Lanzon (Uriah Heep) - 73
Vandaag overleden:
Dave Brockie (Oderus Urungus) (GWAR) - 2014
Iron Maiden, RATM en Soundgarden misschien in Rock & Roll Hall Of Fame
Geplaatst op 01 februari 2023 om 14:50u
Iron Maiden, Rage Against The Machine en Soundgarden zijn genomineerd om opgenomen te worden in de Rock & Roll Hall Of Fame. Er kan tot en met 28 april gestemd worden, waarna de artiesten met de meeste stemmen geëerd worden met een plaats in de prestigieuze eregallerij van het in Cleveland (VS) gevestigde museum. Naast de drie genoemde bands maken ook Sheryl Crow, Missy Elliott, Joy Division/New Order, Cindy Lauper, George Michael, Willie Nelson, Warren Zevon, The Spinners, Kate Bush, A Tribe Called Quest en The White Stripes kans. Een artiest kan 25 jaar na diens eerste officiële, professionele release pas worden genomineerd. Welke vijf (of meer) van alle veertien genoemde acts dit jaar daadwerkelijk aan de eregalerij zullen worden toegevoegd, wordt in mei bekendgemaakt. De inductieceremonie vindt in de herfst plaats. Stemmen kan via deze link.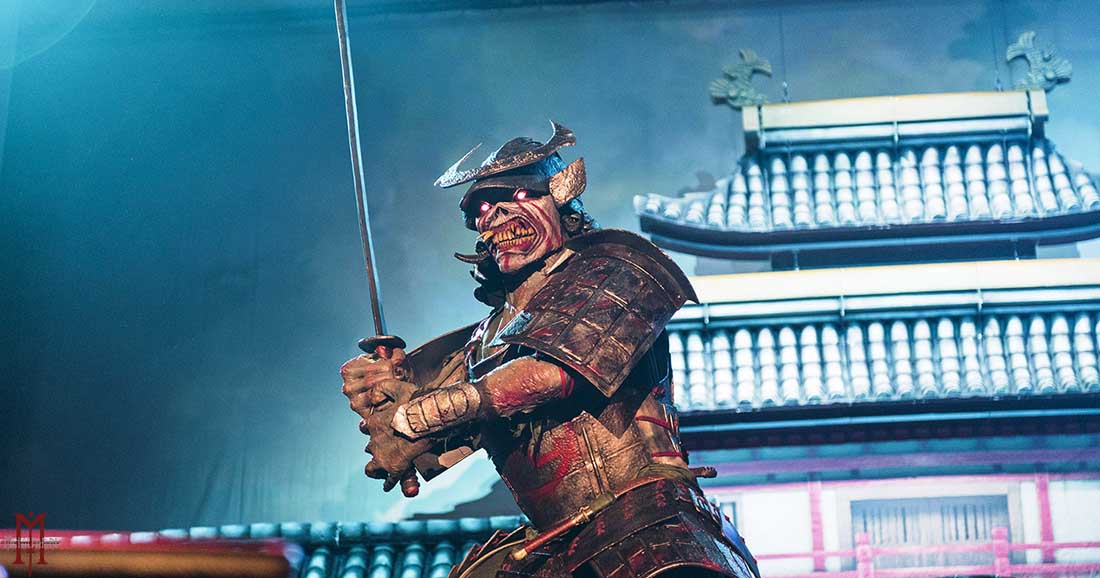 Alle artikelen en foto's (afgezien van albumhoezen, door bands/labels/promoters aangeleverde fotos of anders aangegeven), zijn © 2001-2023 Metalfan.nl, en mogen niet zonder schriftelijke toestemming gekopieerd worden. De inhoud van reacties blijven van de reageerders zelf. Metalfan.nl is niet verantwoordelijk voor reacties van bezoekers. Alle datums van de Nieuwe Releases, Concertagenda, Kalender en in de artikelen zijn onder voorbehoud.