8 februari:

Manowar
9 februari:

Napalm Death, Doom, Siberian Meatgrinder en Show Me The Body
10 februari:

Diablo Swing Orchestra
Distant en Changing Tides
Dream Theater
For I Am King en Another Now
Sepiroth, Carceri en Buried
11 februari:

Dizzy Mizz Lizzy en Jesper Binzer
For I Am King en Another Now
John Mitchell
Smyrna Death Fest
12 februari:

Dream Theater
Up The Irons (met Dennis Stratton)
13 februari:

Rolo Tomassi, Holy Fawn en Heriot
Kalender
Vandaag jarig:
Gas Lipstick (HIM) - 52
Morgan "Mogge" Löfstedt (Wulfgar) - 40
Paul Barker (Ministry) - 64
Vince Neil (Mötley Crüe) - 62
Vandaag overleden:
Tony Destra (Cinderella) - 1987
Uitslag enquête: de beste Judas Priest-cover
Geplaatst op 23 januari 2023 om 06:55u
Afgelopen week stelden we jullie in de frontpage-enquête de vraag: "Wat is jouw favoriete cover van een Judas Priest-song?" Twee nummers steken duidelijk boven de rest uit. Het goud is voor de in 2001 overleden deathmetalpioneer Chuck Schuldiner. Met zijn band Death bewerkte hij in 1998 met succes de speedmetaltrack Painkiller voor het sterke album The Sound Of Perseverance. Liefst 29 procent van de respondenten koos voor Deaths Painkiller.
Het zilver gaat naar Slayers versie van Dissident Aggressor. Die is te vinden op de klassieke langspeler South Of Heaven (1988) en sleept achttien procent van de stemmen in de wacht. Op ruime achterstand pakt een derde Amerikaanse band, Machine Head, de bronzen plak met The Sentinel, net voor Motörheads uitvoering van Breaking The Law. Andere populaire Judas Priest-covers zijn bijvoorbeeld Sabatons All Guns Blazing, Blind Guardian met Beyond The Realms Of Death en Screaming For Vengeance van Iced Earth.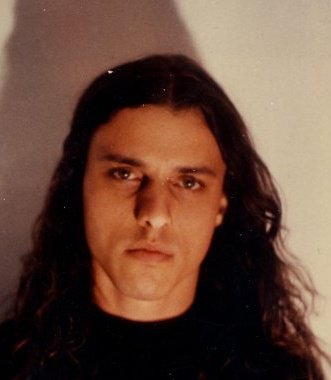 Alle artikelen en foto's (afgezien van albumhoezen, door bands/labels/promoters aangeleverde fotos of anders aangegeven), zijn © 2001-2023 Metalfan.nl, en mogen niet zonder schriftelijke toestemming gekopieerd worden. De inhoud van reacties blijven van de reageerders zelf. Metalfan.nl is niet verantwoordelijk voor reacties van bezoekers. Alle datums van de Nieuwe Releases, Concertagenda, Kalender en in de artikelen zijn onder voorbehoud.