8 februari:

Manowar
9 februari:

Napalm Death, Doom, Siberian Meatgrinder en Show Me The Body
10 februari:

Diablo Swing Orchestra
Distant en Changing Tides
Dream Theater
For I Am King en Another Now
Sepiroth, Carceri en Buried
11 februari:

Dizzy Mizz Lizzy en Jesper Binzer
For I Am King en Another Now
John Mitchell
Smyrna Death Fest
12 februari:

Dream Theater
Up The Irons (met Dennis Stratton)
13 februari:

Rolo Tomassi, Holy Fawn en Heriot
Kalender
Vandaag jarig:
Gas Lipstick (HIM) - 52
Morgan "Mogge" Löfstedt (Wulfgar) - 40
Paul Barker (Ministry) - 64
Vince Neil (Mötley Crüe) - 62
Vandaag overleden:
Tony Destra (Cinderella) - 1987
Angus McSix brengt eerste single uit
Geplaatst op 20 januari 2023 om 09:45u
Na zijn ontslag bij Gloryhammer heeft Thomas Winkler het personage Angus McFife en zijn hamer achter zich gelaten. Zijn nieuwe band is de opvolger, dus heet hij nu Angus McSix en zijn wapen is zijn zwaard. De eerste single Master of The Universe doet niet alleen qua titel denken aan een populaire cartoon uit de jaren 80, want in de video zijn ook genoeg referenties te zien. Het nummer zal te vinden zijn op het eerste album Angus McSix And The Sword Of Power, dat opgenomen werd in de Greenman Studios met producer Sebastian "Seeb" Levermann (Orden Ogan). Seeb neemt onder de naam Arch Demon Seebulon ook deel aan de band. Daarnaast bestaat Angus McSix uit gitariste Thalia 'Thalestris' Bellazecca (ex-Frozen Crown), the Queen of the Lazer-Amazons of Caledonia, drummer Manu 'Skaw!' Lotter (ex-Rhapsody of Fire en ex-Emil Bulls). Het album zal op 7 april verschijnen via Napalm Records. Deze zomer is Angus McSix live te zien op onder meer Into The Grave en Wacken Open Air.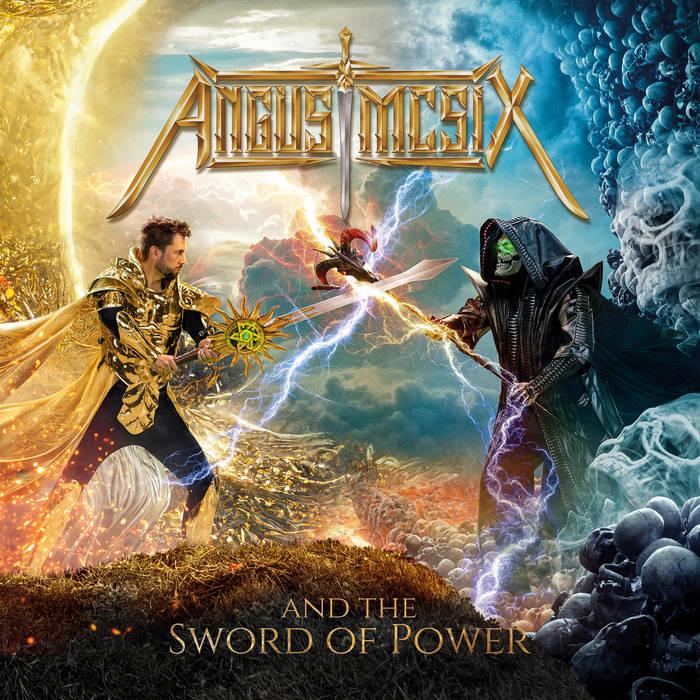 Tracklist:
1. Master of the Universe
2. Sixcalibur
3. Laser-Shooting Dinosaur
4. Amazons of Caledonia
5. Ride to Hell
6. Starlord of the Sixtus Stellar System
7. The Vision in the Fires (Intro)
8. Eternal Warrior
9. The Key to Eternity
10. In a Past Reality
11. Fireflies of Doom
12. Just a Fool Will Play Tricks on Angus McSix (Bonus Track)

Alle artikelen en foto's (afgezien van albumhoezen, door bands/labels/promoters aangeleverde fotos of anders aangegeven), zijn © 2001-2023 Metalfan.nl, en mogen niet zonder schriftelijke toestemming gekopieerd worden. De inhoud van reacties blijven van de reageerders zelf. Metalfan.nl is niet verantwoordelijk voor reacties van bezoekers. Alle datums van de Nieuwe Releases, Concertagenda, Kalender en in de artikelen zijn onder voorbehoud.