8 februari:

Manowar
9 februari:

Napalm Death, Doom, Siberian Meatgrinder en Show Me The Body
10 februari:

Diablo Swing Orchestra
Distant en Changing Tides
Dream Theater
For I Am King en Another Now
Sepiroth, Carceri en Buried
11 februari:

Dizzy Mizz Lizzy en Jesper Binzer
For I Am King en Another Now
John Mitchell
Smyrna Death Fest
12 februari:

Dream Theater
Up The Irons (met Dennis Stratton)
13 februari:

Rolo Tomassi, Holy Fawn en Heriot
Kalender
Vandaag jarig:
Gas Lipstick (HIM) - 52
Morgan "Mogge" Löfstedt (Wulfgar) - 40
Paul Barker (Ministry) - 64
Vince Neil (Mötley Crüe) - 62
Vandaag overleden:
Tony Destra (Cinderella) - 1987
David Crosby is overleden
Geplaatst op 20 januari 2023 om 08:30u
De beroemde rocker David Crosby is eergisteren (woensdag 18 januari) na een lang ziekbed overleden. Dat melden zijn echtgenote Jan en zoon Django. Hij maakte in de jaren zestig en zeventig naam als lid van de folkrockbands The Byrds en Crosby, Stills & Nash (& Young). Sommige nummers, zoals het door Crosby geschreven en gezongen CSN&Y hippie-anthem Almost Cut My Hair uit 1970, spreken ongetwijfeld ook veel hardrockfans aan. Hij bracht verder een reeks soloplaten uit en werkte samen met vele grootheden, waaronder David Gilmour, Elton John, Grace Slick en Phil Collins. David Crosby is 81 jaar oud geworden.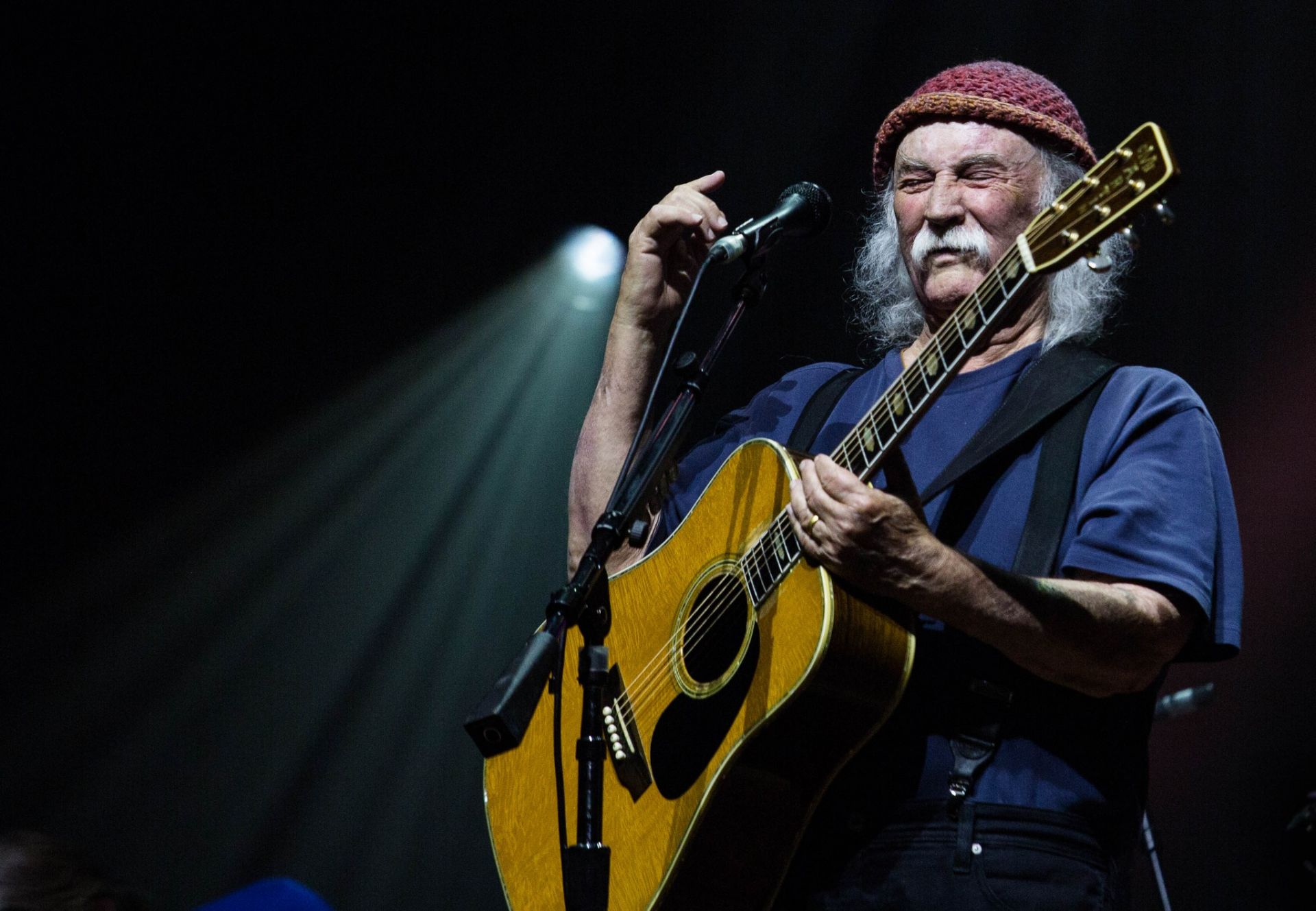 Alle artikelen en foto's (afgezien van albumhoezen, door bands/labels/promoters aangeleverde fotos of anders aangegeven), zijn © 2001-2023 Metalfan.nl, en mogen niet zonder schriftelijke toestemming gekopieerd worden. De inhoud van reacties blijven van de reageerders zelf. Metalfan.nl is niet verantwoordelijk voor reacties van bezoekers. Alle datums van de Nieuwe Releases, Concertagenda, Kalender en in de artikelen zijn onder voorbehoud.