27 september:

Polaris, Alpha Wolf, Gravemind en Stepson
28 september:

Obscura, Persefone en Disillusion
29 september:

Djevel, Helleruin en Wrang
Visions Of Atlantis, Xandria en Ye Banished Privateers
Watain, Abbath, Tribulation en Bølzer
30 september:

Gaahls Wyrd, Saor en Gaerea
Geoff Tate, Crimes Of Passion en Demonhead
Kingfisher Sky en Ann My Guard
Soen
Visions Of Atlantis, Xandria en Ye Banished Privateers
Vola
1 oktober:

Hypocrisy, Septicflesh, The Agonist en Horizon Ignited
Mudhoney
Soen
Vola
2 oktober:

Amon Amarth, Machine Head en The Halo Effect
Geoff Tate, C.O.P. UK en DemonHead
Hypocrisy, Septicflesh, The Agonist en Horizon Ignited
Watain, Abbath, Tribulation en Bølzer
Kalender
Vandaag jarig:
Dennis Pepa (Death Angel) - 55
John Tempesta (White Zombie) - 58
Jussi-Mikko Salminen (HIM) - 45
Mika (Withering) - 45
Raphaël Couturier (Carcariass) - 49
Sami Vänskä (Nightwish) - 46
Steve Venardo (Airged L'amh) - 45
Vandaag overleden:
Brian Redman (3 Inches Of Blood) - 2009
Robert Palmer (The Power Station) - 2003
Tristania stopt
Geplaatst op 18 september 2022 om 09:15u
De Noorse formatie Tristania heeft besloten om per direct te stoppen. Na 26 jaar aan de top van het gothic/symphonic metalgenre houdt de groep het voor gezien. Alle reeds geplande concerten zijn afgelast. De aanleiding is dat afgelopen week zich binnen het gezin van een bandlid een ernstige medische situatie heeft voorgedaan, waardoor het onmogelijk is om nog korte- of langetermijnplannen te maken voor Tristania. Het gezelschap bedankt alle fans en iedereen met wie ze de afgelopen decennia hebben samengewerkt voor alle support.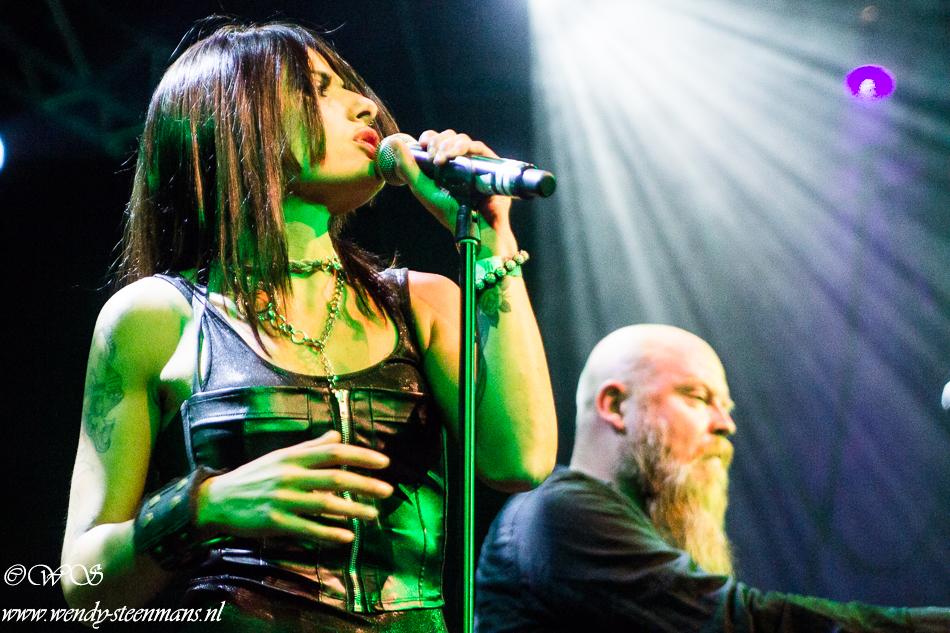 Alle artikelen en foto's (afgezien van albumhoezen, door bands/labels/promoters aangeleverde fotos of anders aangegeven), zijn © 2001-2022 Metalfan.nl, en mogen niet zonder schriftelijke toestemming gekopieerd worden. De inhoud van reacties blijven van de reageerders zelf. Metalfan.nl is niet verantwoordelijk voor reacties van bezoekers. Alle datums van de Nieuwe Releases, Concertagenda, Kalender en in de artikelen zijn onder voorbehoud.