Kalender
Vandaag jarig:
David "The Edge" Evans (U2) - 61
Les Binks (Judas Priest) - 71
Rikki Rockett (Poison) - 61
Sam Totman (Dragonforce) - 43
Scott Stapp (Creed) - 49
Derde album van Graceless
Geplaatst op 04 augustus 2022 om 17:40u
Het derde album van Graceless komt eraan. De opvolger voor het twee jaar oude Where Vultures Know Your Name heeft als titel Chants From Purgatory en zal op 30 september via Raw Skull Recordz verschijnen. De eerste single Giants is er nu echter al.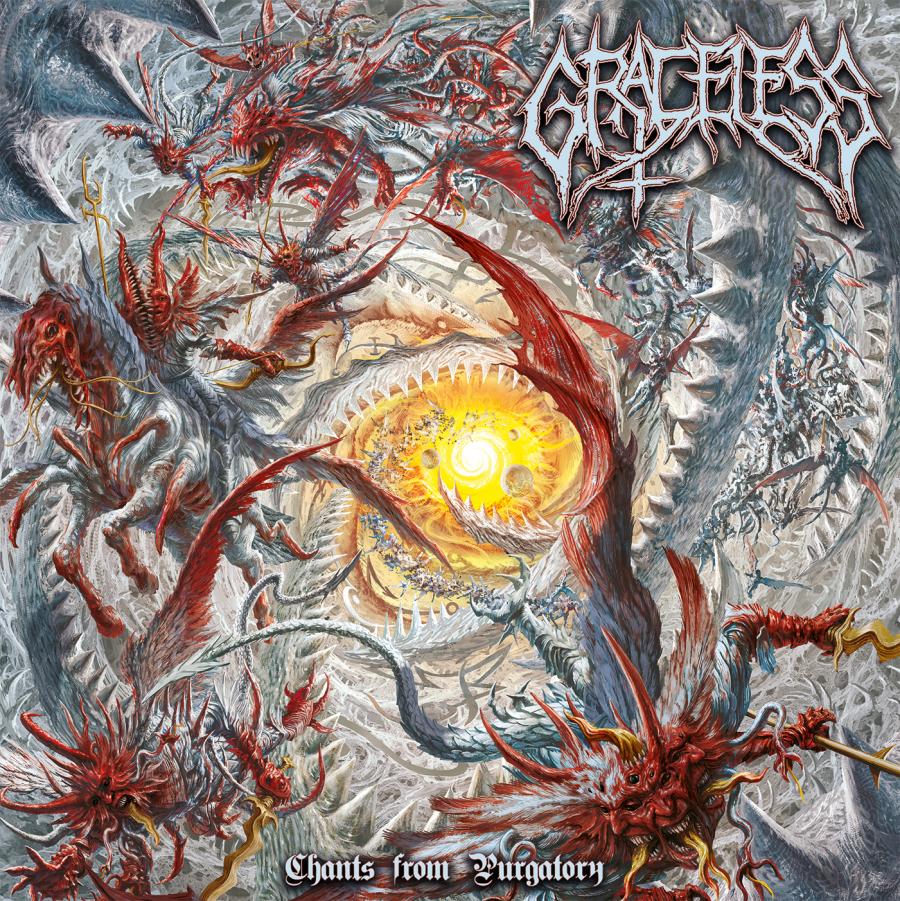 Tracklist:
1. Giants
2. Chants from Purgatory
3. The Gates of the Gallows
4. This Ends With the World in Ruins
5. Saint
6. Nyctophilia
7. Blood of the Brave
8. Time Has Come for Us All
Alle artikelen en foto's (afgezien van albumhoezen, door bands/labels/promoters aangeleverde fotos of anders aangegeven), zijn © 2001-2022 Metalfan.nl, en mogen niet zonder schriftelijke toestemming gekopieerd worden. De inhoud van reacties blijven van de reageerders zelf. Metalfan.nl is niet verantwoordelijk voor reacties van bezoekers. Alle datums van de Nieuwe Releases, Concertagenda, Kalender en in de artikelen zijn onder voorbehoud.