Kalender
Vandaag jarig:
David "The Edge" Evans (U2) - 61
Les Binks (Judas Priest) - 71
Rikki Rockett (Poison) - 61
Sam Totman (Dragonforce) - 43
Scott Stapp (Creed) - 49
Livestream Wacken met o.a. Mercyful Fate en Slipknot
Geplaatst op 02 augustus 2022 om 12:55u
Vanaf morgen (woensdag 3 augustus) gaan vele tienduizenden metalfans in het Noord-Duitse dorpje Wacken weer ouderwets genieten van vier dagen stevige livemuziek. Dankzij de internet-livestream van MagentaMusik kunnen de thuisblijvers een beetje meegenieten. Als je verder leest, kun je het (voorlopige) uitzendschema bekijken voor alle vier dagen. Het is een indrukwekkend lijstje. Zo hebben onder meer Arch Enemy, Avantasia, Epica, Lordi, Mercyful Fate, Pestilence, Powerwolf, Slipknot, The Halo Effect en Venom toestemming gegeven voor een concertregistratie. De livestream zal te volgen zijn via www.magentamusik.de/wacken/woa-2022. Er zijn twee kanalen, waar je tussen kunt switchen als er twee optredens tegelijk worden uitgezonden.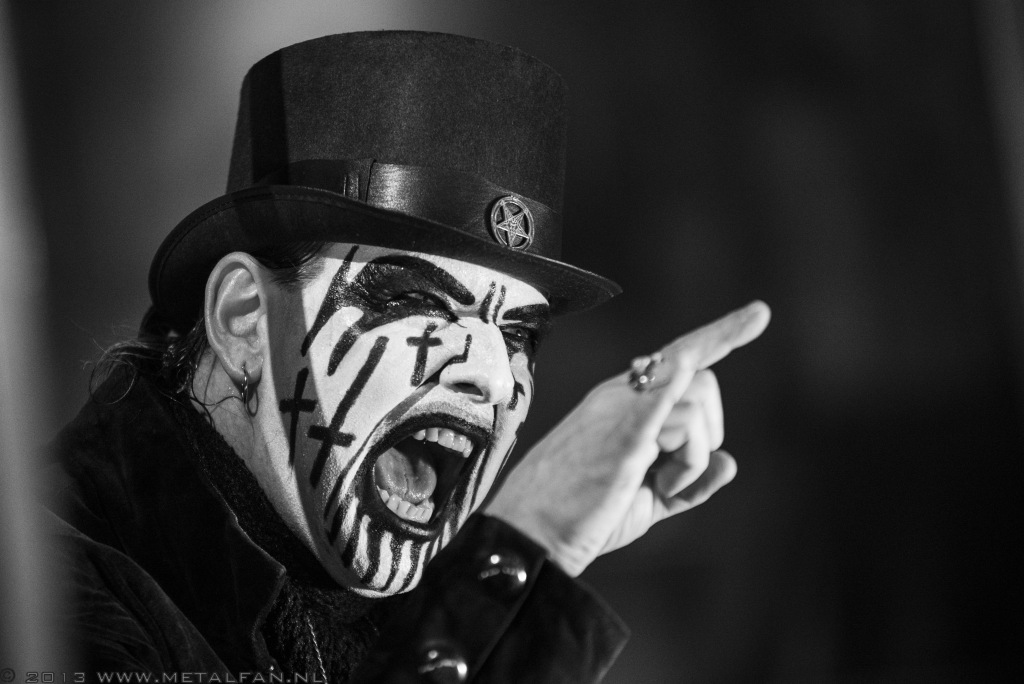 Uitzendschema Wacken Open Air 2022:

Woensdag 3 augustus:
17.30u Varang Nord
18.20u Brothers Of Metal
19.20u Gloryhammer
20.45u Epica
22.00u Tobias Sammet's Avantasia

Donderdag 4 augustus:
12.30u Torfrock
13.30u Corvus Corax Era Metallum
14.30u Thundermother
15.20u Skyline
15.30u The Iron Maidens
16.15u Cirith Ungol
16.30u Mister Misery
17.15u Mork
17.20u Grave Digger
18.00u Rose Tattoo
18.30u Dirkschneider
19.15u Pestilence
19.45u Guardians Of Asgaard
20.15u Overkill
20.30u Mercyful Fate
21.30u Kampfar
22.30u Gwar
23.45u The Night Flight Orchestra

Vrijdag 5 augustus:
12.00u Bokassa
13.00u Crypta
13.10u Blind Channel
13.55u Kissin' Dynamite
14.00u Therapy?
14.40u Kadavar
15.00u Me And That Man
15.25u Lacuna Coil
16.00u Stratovarius
16.20u Clutch
17.00u Lucifer
17.20u At The Gates
18.00u Alligatoah
18.25u Hypocrisy
19.15u Nasty
19.30u Metal Fight Club
19.45u Behemoth
20.15u Venom
20.55u In Extremo
21.30u Tribulation
22.15u Slipknot
22.30u Phil Campbell And The Bastard Sons
23.45u Mantar
00.15u The Halo Effect
00.45u ASP
01.30u Feuerschwanz

Zaterdag 6 augustus:
12.00u Slime
12.55u Bleed From Within
13.00u Deine Cousine
13.55u Neaera
14.00u Ann Wilson
14.55u Orden Ogan
15.00u Insanity Alert
15.55u Life Of Agony
16.00u Gluecifer
17.00u Tarja
17.15u Striker
18.05u As I Lay Dying
18.15u Danko Jones
19.25u Hämatom
19.30u Audn
20.30u New Model Army
20.45u Arch Enemy
22.00u Spidergawd
22.05u Promoter's Farewell And Announcement
22.30u Powerwolf
23.00u Death Angel
00.15u Ill Nino
00.15u Lordi
Alle artikelen en foto's (afgezien van albumhoezen, door bands/labels/promoters aangeleverde fotos of anders aangegeven), zijn © 2001-2022 Metalfan.nl, en mogen niet zonder schriftelijke toestemming gekopieerd worden. De inhoud van reacties blijven van de reageerders zelf. Metalfan.nl is niet verantwoordelijk voor reacties van bezoekers. Alle datums van de Nieuwe Releases, Concertagenda, Kalender en in de artikelen zijn onder voorbehoud.