Kalender
Vandaag jarig:
Balsac: The Jaws of Death (Gwar) - 54
Charlie Clouser (Nine Inch Nails) - 59
Desderoth (Hellsaw) - 38
Fabio Gremo (Daedalus) - 46
Jon Nödtveidt (Dissection)† - 47
Kjetil-Vidar "Frost" Haraldstad (Satyricon) - 49
Kurdt Vanderhoof (Metal Church) - 61
Matthias "Metalmachine" Liebetruth (Running Wild) - 52
Vincent Poliquin (Icewind) - 39
Zoltán Maróthy (Ossian) - 55
Livestream van Hellfest met o.a. Nightwish en Epica
Geplaatst op 23 juni 2022 om 16:20u
Vorige week konden de inwoners en bezoekers van het Franse dorpje Clisson al onder tropische temperaturen genieten van drie dagen Hellfest. Vanaf vandaag (donderdag 23 juni) tot en met komende zondag komen daar nog eens vier dagen festivalplezier bij, met het beste van het beste wat momenteel op hardrock-, punk- en metalgebied door Europa rondreist. De thuisblijvers kunnen gelukkig vanaf de luie stoel of bank onder een verkoelende waaier met een supermarktbiertje in de hand een beetje meegenieten.
Net als vorige week verzorgt de Frans/Duitse cultuurzender Arte namelijk weer internet-livestreams van een groot aantal optredens. Als je verder leest, kun je een overzicht bekijken van de shows waarvan op dit moment reeds bekendgemaakt is dat ze te volgen zijn. Wellicht komen daar nog andere concerten bij. De headliners hebben voorlopig nog geen toestemming gegeven voor uitzending, maar wel flink wat fraaie subtoppers als Nightwish, Epica, Blind Guardian, Bring Me The Horizon, Bad Religion, Bullet For My Valentine, Godflesh, Avatar, Eluveitie en The Ruins Of Beverast.
De livestream van Hellfest is te volgen via: https://www.arte.tv/de/videos/RC-014483/hellfest/. Let op: Vorige week gaven we jullie een link naar de Engelstalige pagina van Hellfest op de website van Arte, maar een oplettende lezer gaf ons de tip dat je op de Duits- en Franstalige bladzijdes meer shows kunt bekijken dan op de Engelstalige. Dus we geven jullie nu de link naar de Duitstalige pagina. Daar kun je bovendien ook nog een reeks shows terugkijken van vorige week, van onder andere Alestorm, Down, Dropkick Murphys, Jinjer, Opeth, Sepultura (met Andreas Kisser), Steel Panther, Suicidal Tendencies, The Offspring en Watain.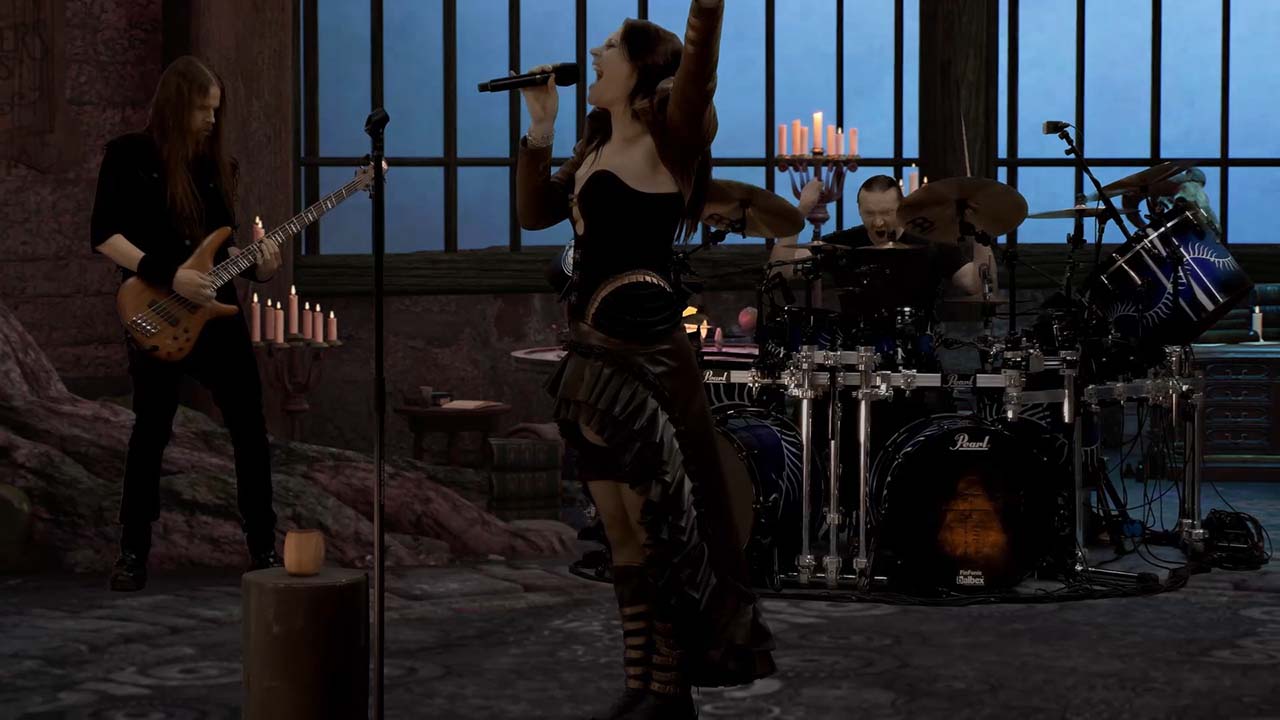 Voorlopig uitzendschema tweede weekeinde Hellfest:

Donderdag 23 juni:
17.00 Thunder
17.45 The Last Internationale
17.45 The Ruins Of Beverast
18.30 Slomosa
19.20 Zeal And Ardor
20.25 Lowrider
22.35 Hangman's Chair

Vrijdag 24 juni:
16.10 Nitzer Ebb
18.50 Godflesh
20.45 Earth
21.50 Les Sheriff
00.00 Bad Religion

Zaterdag 25 juni:
16.10 Eluveitie
17.55 Epica
17.55 Villagers Of Ioannina City
18.50 Touché Amoré
19.45 Monkey 3
20.20 Nightwish
20.40 Discharge
21.45 Kadavar
22.50 GBH
00.30 Blind Guardian
01.00 The Exploited

Zondag 26 juni:
15.40 Tagada Jones
17.25 Bullet For My Valentine
17.25 Thou
18.20 Lionheart
18.30 Avatar
19.35 Bring Me The Horizon
22.00 Comeback Kid
23.05 Orange Goblin
00.05 Suicide Silence
Alle artikelen en foto's (afgezien van albumhoezen, door bands/labels/promoters aangeleverde fotos of anders aangegeven), zijn © 2001-2022 Metalfan.nl, en mogen niet zonder schriftelijke toestemming gekopieerd worden. De inhoud van reacties blijven van de reageerders zelf. Metalfan.nl is niet verantwoordelijk voor reacties van bezoekers. Alle datums van de Nieuwe Releases, Concertagenda, Kalender en in de artikelen zijn onder voorbehoud.