Kalender
Vandaag jarig:
Balsac: The Jaws of Death (Gwar) - 54
Charlie Clouser (Nine Inch Nails) - 59
Desderoth (Hellsaw) - 38
Fabio Gremo (Daedalus) - 46
Jon Nödtveidt (Dissection)† - 47
Kjetil-Vidar "Frost" Haraldstad (Satyricon) - 49
Kurdt Vanderhoof (Metal Church) - 61
Matthias "Metalmachine" Liebetruth (Running Wild) - 52
Vincent Poliquin (Icewind) - 39
Zoltán Maróthy (Ossian) - 55
Gitarist verlaat Europese tournee van Sepultura vroegtijdig
Geplaatst op 23 juni 2022 om 08:01u
Sepultura-gitarist Andreas Kisser heeft vroegtijdig de Europese tournee verlaten. Hij is op stel en sprong naar huis vertrokken, vanwege een dringende familieaangelegenheid. Wat er precies aan de hand is, heeft de band nog niet bekendgemaakt. Aanstaande zondag is Sepultura te zien in Dynamo te Eindhoven. Kisser wordt dan vervangen door Jean Patton van Project46. Support komt bij deze show van Cryptosis.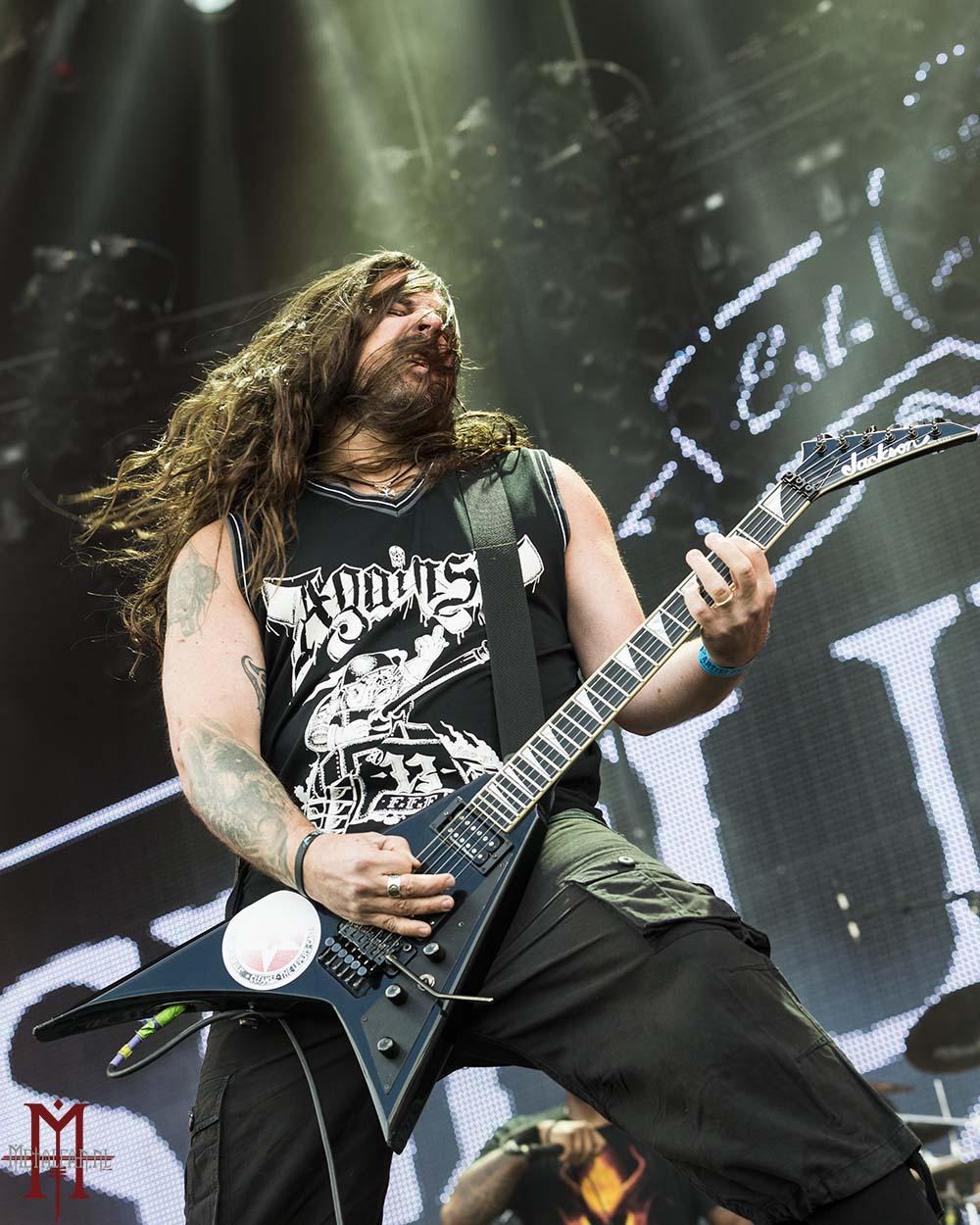 Alle artikelen en foto's (afgezien van albumhoezen, door bands/labels/promoters aangeleverde fotos of anders aangegeven), zijn © 2001-2022 Metalfan.nl, en mogen niet zonder schriftelijke toestemming gekopieerd worden. De inhoud van reacties blijven van de reageerders zelf. Metalfan.nl is niet verantwoordelijk voor reacties van bezoekers. Alle datums van de Nieuwe Releases, Concertagenda, Kalender en in de artikelen zijn onder voorbehoud.