4 oktober:

Brainstorm, Rage en Tri State Corner
Cradle Of Filth en Alcest
Hypocrisy, Septicflesh, The Agonist en Horizon Ignited
Samael en Diabolical
5 oktober:

Cradle Of Filth en Alcest
Liturgy
Paradise Lost
Samael en Diabolical
6 oktober:

Heideroosjes
Maiden United en Powerized
7 oktober:

Arena
Asagraum en Wesenwille
Cradle Of Filth en Alcest
Evergrey, Fractal Universe en Virtual Symmetry
Navarone
Veneration Of The Dead Preludiuim
8 oktober:

Cradle Of Filth en Alcest
Heideroosjes
Veneration Of The Dead
9 oktober:

Amaranthe, Beyond The Black, Butcher Babies en Ad Infinitum
Into The Void
Lionheart, Terror, Get The Shot en Dying Wish
10 oktober:

Anthrax en Municipal Waste
Cradle Of Filth en Alcest
Deep Purple
4 november:

Amaranthe, Beyond The Black, Butcher Babies en Ad Infinitum
Audrey Horne en Seven Sisters
Delain
Lesoir en Vault
Rage, Brainstorm en Tri State Corner
Temple Fang
Kalender
Vandaag jarig:
Adrian "Covan" Kowanek (Decapitated) - 45
Alex Holzwarth (Rhapsody) - 54
Anders Öström (Blind Stare) - 39
Carla Harvey (Butcher Babies) - 46
Daniel "Fuchs" Täumel (Die Apokalyptischen Reiter) - 49
Ignacio "Jevo" Garamendi (Valhalla) - 47
Vandaag overleden:
Benjamin Orr (The Cars) - 2000
Erik "Grim" Brødreskift (Immortal) - 1999
QOTSA, Sum 41 en meer voor Rock Werchter
Geplaatst op 24 november 2021 om 22:45u
Vandaag heeft Rock Werchter zestien namen toegevoegd aan de affiche. Dit festival doet in 2022 zijn naam eer aan, want op alle vier dagen staan al leuke rockbands geprogrammeerd. Zo was reeds bekend dat Metallica op vrijdag 1 juli de tweede dag van het Vlaamse evenement zal headlinen. In de vorm van Queens Of The Stone Age is daar nu een zeer luxe voorprogramma aan toegevoegd. De andere bevestigde acts voor de vrijdag zijn Alt-J, Moderat, Sam Fender en The Streets. Daar komt nog heel wat bij, maar dankzij de immense populariteit van Metallica zijn de losse kaarten voor deze dag inmiddels al wel uitverkocht.
Heb je achter het net gevist, dan is een combikaart voor alle vier dagen wellicht het overwegen waard. Na de bekendmakingen van vandaag, bestaat de voorlopige line-up voor donderdag 30 juni uit de vermaarde grungeformatie Pearl Jam, de alternatieve rocklegende Pixies, singer/songwriter Beck en de lieftallige dames van Haim. Op zaterdag 2 juli zorgen Faith No More en Nothing But Thieves vooralsnog voor de wat hardere klanken, aangevuld met het popgeweld van Imagine Dragons, Twenty One Pilots, Jorja Smith, Phoebe Bridgers, Bicep Live en de van The XX bekende dj Jamie XX.
Voor zondag 3 juli was eerder al Red Hot Chili Peppers als afsluiter aangekondigd. Daar komt met Sum 41 nu nog een stevige band bij. Ook The Killers, Keane en Polo G staan voor die datum reeds genoteerd. Daar komt ongetwijfeld nog flink wat bij. Tot 1 december kun je nog profiteren van de "oude" ticketprijs, daarna gaan de kosten van een dag- of combikaart omhoog. Meer informatie, bijvoorbeeld over de kaartverkoop, vind je op de website van Rock Werchter.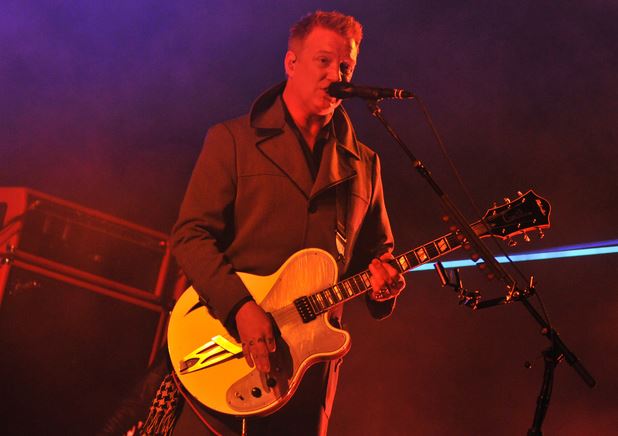 Alle artikelen en foto's (afgezien van albumhoezen, door bands/labels/promoters aangeleverde fotos of anders aangegeven), zijn © 2001-2022 Metalfan.nl, en mogen niet zonder schriftelijke toestemming gekopieerd worden. De inhoud van reacties blijven van de reageerders zelf. Metalfan.nl is niet verantwoordelijk voor reacties van bezoekers. Alle datums van de Nieuwe Releases, Concertagenda, Kalender en in de artikelen zijn onder voorbehoud.