1 december:

Insomnium en Omnium Gatherum
2 december:

Árstíðir
Hällas en Gigatron2000
Insomnium en Omnium Gatherum
Sonata Arctica en Eleine
Wilson & Wakeman
3 december:

Hangman's Chair
Heilung
4 december:

Dool en Ggu:ll
Epica en Blackbriar
Geen concerten bekend voor 01-01-2022.
Kalender
Vandaag jarig:
Brad Delson (Linkin Park) - 44
Chris Poland (Megadeth) - 64
Eric Bloom (Blue Öyster Cult) - 77
Ikey Owens (The Mars Volta)? - 47
Jochem Jonkman (Vanderbuyst) - 40
John Densmore (The Doors) - 77
Lorenzo Frascaroli (Tystnaden) - 40
Roger Peterson (Intwine) - 41
Steve Gibb (Black Label Society) - 48
Vandaag overleden:
Martin Sharp (illustrator) - 2013
Ray Gillen (Badlands) - 1993
Richard Coughlan (Caravan) - 2013
Vierde album van Slash en kornuiten
Geplaatst op 22 oktober 2021 om 16:56u
Slash heeft het vierde album aangekondigd dat hij samen met Myles Kennedy & The Conspirators uitbrengt. De nieuwe plaat van dit bonte gezelschap heet simpelweg 4 en werd live opgenomen in de legendarische RCA Studio A in Nashville (Tennessee) met producer Dave Cobb. Het album verschijnt op 11 februari via Gibson Records, maar nu is er alvast de eerste single The River Is Rising.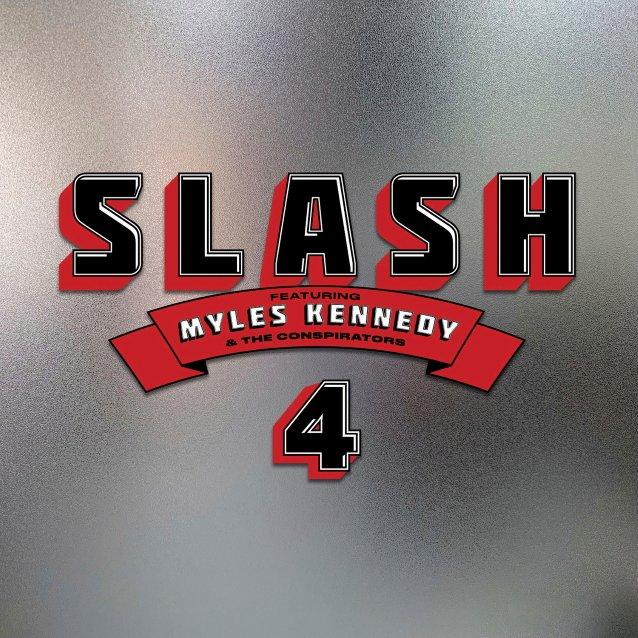 Alle artikelen en foto's (afgezien van albumhoezen, door bands/labels/promoters aangeleverde fotos of anders aangegeven), zijn © 2001-2021 Metalfan.nl, en mogen niet zonder schriftelijke toestemming gekopieerd worden. De inhoud van reacties blijven van de reageerders zelf. Metalfan.nl is niet verantwoordelijk voor reacties van bezoekers. Alle datums van de Nieuwe Releases, Concertagenda, Kalender en in de artikelen zijn onder voorbehoud.