9 januari:

Hexis
Shadow Of Intent, Aversions Crown, Angelmaker, The Last Ten Seconds Of Life en Distant
Kalender
Vandaag jarig:
Aaro Koponen (Nailed Coil) - 34
Dennis Dunaway (Alice Cooper) - 75
Fabian Merkt (Coronatus) - 39
Paul H. Landers (Rammstein) - 57
Vandaag overleden:
Matt Williamson (Power Of Omens) - 2006
Nicholas "Razzle" Dingley (Hanoi Rocks) - 1984
Nebelhexë-zangeres Andréa Meyer overleden
Geplaatst op 16 oktober 2021 om 23:37u
Andréa Meyer, die met Hagalaz' Runedance en Nebelhexë eind jaren 90 en begin deze eeuw diverse albums uitbracht, is een van de slachtoffers van de aanval met pijl-en-boog in Noorwegen, eerder deze week. Bij die aanval, die volgens de politie wellicht als terroristische aanslag gezien kan worden, kwamen vijf mensen om het leven en raakten er twee gewond. Meyer was de ex-vrouw van Emperor-gitarist Samoth, met wie ze een dochter had. Naast haar werk met Hagalaz' Runedance en Nebelhexë was ze ook te horen op Cradle Of Filth's debuutalbum The Principle Of Evil Made Flesh en Nemesis Divina van Satyricon. Andréa Meyer is slechts 52 jaar oud geworden.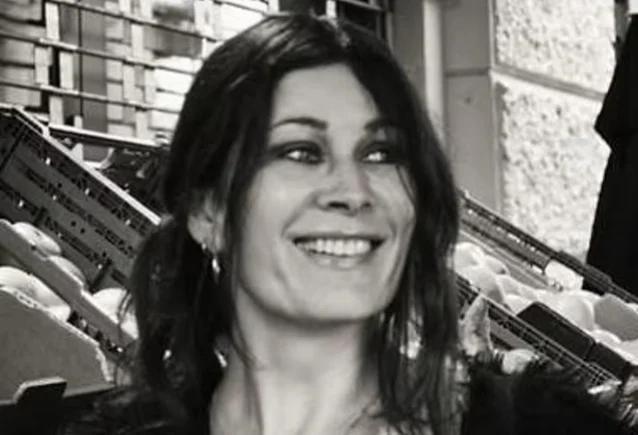 Alle artikelen en foto's (afgezien van albumhoezen, door bands/labels/promoters aangeleverde fotos of anders aangegeven), zijn © 2001-2021 Metalfan.nl, en mogen niet zonder schriftelijke toestemming gekopieerd worden. De inhoud van reacties blijven van de reageerders zelf. Metalfan.nl is niet verantwoordelijk voor reacties van bezoekers. Alle datums van de Nieuwe Releases, Concertagenda, Kalender en in de artikelen zijn onder voorbehoud.