Negen nieuwe clips met onder meer L.A. Rats
Geplaatst op 09 juni 2021 om 21:35u
Een latertje, maar het kan nog. Het is nog licht. We naderen de langste dag van het jaar, dus we kunnen nog even door. Onderstaande bands willen heel graag dat je de moeite neemt om hun nieuwe clips te checken.
L.A. Rats (Geoff Mack cover)
Heavy Demons (death metal)
Isolator (metalcore)
Beyond Frequencies (progressive/melodic metal)
Dear Mother (alternative metalcore)
Scale The Summit (progressive metal)
Rot Away (metalcore)
Nocean (gothic metal)
Euphrosyne (post black)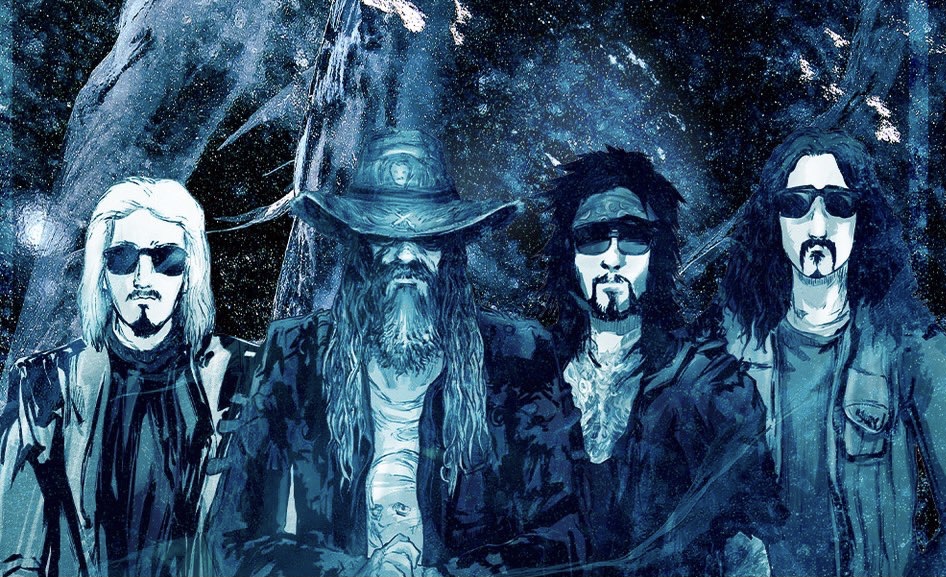 Band: L.A. Rats
Releasenaam: I've Been Everywhere
Track: I've Been Everywhere
Releasedatum: 4 juni 2021
Hoewel de originele versie van I've Been Everywhere hieronder van Geoff Mack is, is de kans groter dat u dit nummer kent van Johnny Cash. Rocksupergroep L.A. Rats heeft het gecoverd ten behoeve van de soundtrack van de film The Ice Road.
Band: Heavy Demons
Releasenaam: Codex Cigas
Track: Codex Cigas
Releasedatum: 21 mei 2021
Het uit Zwitserland afkomstige Heavy Demons kondigt de nieuwe videoclip als volgt aan: "This is my CODEX GIGAS, my silent friend." Codex Cigas is de Duivelsbijbel.
Band: Isolator
Releasenaam: Vanishing Gray
Track: Cutting Teeth
Releasedatum: 1 januari 1970
Van het album Vanishing Gray presenteert Cutting Teeth het nummer Isolator. Hoewel er nog geen releasedatum bekend is, kunnen we uit de Facebookposts wel afleiden dat het deze zomer wordt.
Band: Beyond Frequencies
Releasenaam: Megalomania
Track: After Dark
Releasedatum: 23 oktober 2020
Het nieuwste album van Beyond Frequencies dateert al van vorig jaar oktober, maar dat heeft de band er niet van weerhouden om er een singeltje tegenaan te ketsen. Van Megalomania krijgen we After Dark voorgeschoteld.
Band: Dear Mother
Releasenaam: Bulletproof
Track: A Soul For Hire
Releasedatum: 16 juli 2021
Onze landgenoten van Dear Mother zijn toe aan de vijfde single van het op 16 juli te verschijnen Bulletproof. De keuze is gevallen op A Soul For Hire.
Band: Scale The Summit
Releasenaam: Subjects
Track: The Land Of Nod
Releasedatum: 25 juni 2021
Het progressieve gezelschap Scale The Summit riep de hulp in van Courtney LaPlante om het nummer The Land Of Nod op te sieren met haar vocalen. U kent haar wellicht van Spiritbox. Het nummer is afkomstig van het op 25 juni te verschijnen Subjects.
Band: Rot Away
Releasenaam: Nothing Is Good
Track: Hang Low
Releasedatum: 13 augustus 2021
Sommige bandnamen klinken gewoon als regelrechte adviezen. Rot Away bijvoorbeeld. Doorgaans bedenkt dit soort bands ook geen vrolijke, gezellige album- en songtitels en dat cliché wordt bevestigd met Hang Low afkomstig van het op 13 augustus te verschijnen album Nothing Is Good.
Band: Nocean
Releasenaam: n.n.b.
Track: The Hope
Releasedatum: 1 januari 1970
Het Zweedse vijftal Nocean heeft voor de herfst een nieuw album gepland staan en laat dat gepaard gaan met een korte film. Een voorproefje van dit derde album krijgt u middels The Hope.
Band: Euphrosyne
Releasenaam: Thorns Above The Skies
Track: Thorns Above The Skies
Releasedatum: 3 juni 2021
Thorns Above The Skies is het geesteskind van het Griekse duo Efi Eva (zang) en Alex Despotidis (gitaar). Ze opereren onder de naam Euphrosyne en brengen u een potje post-black/doom.