3 oktober:

Astrosaur
Flotsam & Jetsam en Behind Bars
Liturgy
4 oktober:

Cerebral Incubation en Epicardiectomy
Flotsam & Jetsam
Public Image Ltd.
6 oktober:

Arena
Man As Plague, Bloodsucker en Youth Deprivation
Pain, Ensiferum, Eleine en Ryujin
ProgPower
7 oktober:

Future Palace
Loud & Heavy Fest
Pain, Ensiferum, Eleine en Ryujin
ProgPower
8 oktober:

Future Palace
Therapy?
2 november:

Elder en Slomosa
Gothminister, King Satan en Psycholies
Kalender
Vandaag jarig:
Annie Leibovitz (fotograaf) - 74
Brittany Howard (Alabama Shakes) - 35
George Pettit (Alexisonfire) - 41
Gordon "Sting" Sumner (The Police) - 72
Jeff Martin (The Tea Party) - 54
Jim Root (Slipknot) - 52
Kleid (Elvenking) - 45
Maja Ivarsson (The Sounds) - 44
Mike Rutherford (Genesis) - 73
Nick Gravenites (The Electric Flag) - 85
Paolo "Paco" Gianotti (Secret Sphere) - 45
Richard Hell - 74
Timo Tolkki blaast originele Stratovarius nieuw leven in
Geplaatst op 01 juni 2023 om 10:06u
De originele line-up van Stratovarius is terug. Onder de noemer Timo Tolkki's Strato is originele Stratovarius zanger/gitarist Timo Tolkki weer een nieuwe band begonnen. Of een oude band, wat je wil. Hierin werkt hij weer samen met drummer Tuomo Lassali en toetsenist Antti Ikonen, waarmee hij in 1989 het eerste album Fright Night van Stratovarius opnam. Daarna namen de mannen nog een aantal klassieke albums op, totdat Tolkki besloot om zich vanaf Fourth Dimension (1995) te concentreren op alleen de gitaar, wat de plek vrijmaakte voor zanger Timo Kotipelto. Met deze nieuwe incarnatie van de originele band werken de drie mannen aan het debuutalbum Return To Dreamspace (wat natuurlijk een verwijzing naar het album Dreamspace uit 1994 is). Deze moet op 27 oktober het levenslicht zien. Daarvoor nog zal de eerste single (Is This The) Brave New World? uitkomen.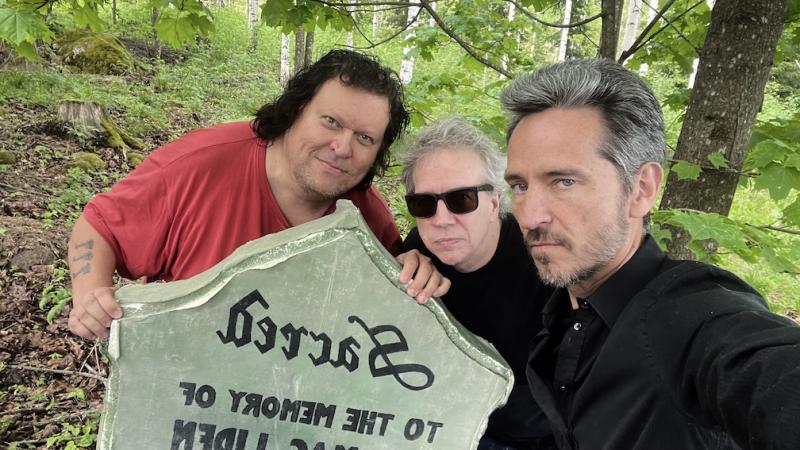 Alle artikelen en foto's (afgezien van albumhoezen, door bands/labels/promoters aangeleverde fotos of anders aangegeven), zijn © 2001-2023 Metalfan.nl, en mogen niet zonder schriftelijke toestemming gekopieerd worden. De inhoud van reacties blijven van de reageerders zelf. Metalfan.nl is niet verantwoordelijk voor reacties van bezoekers. Alle datums van de Nieuwe Releases, Concertagenda, Kalender en in de artikelen zijn onder voorbehoud.