29 april:

Bloodshed Fest
Dear Mother
Fleddy Melculy en Tusky
Lik en Mass Worship
Metallica, Five Finger Death Punch en Ice Nine Kills
Kalender
Vandaag jarig:
Attila Csihar (Mayhem) - 52
Chris Kalandras (Fear Of God) - 51
Christiaan Crouwers (Another Messiah) - 43
Erhan Karaca (Heretic Soul) - 36
Fabio Marin (Internal Suffering) - 45
Finn Zierler (Beyond Twilight) - 51
Jimmy Work† - 99
Patrick Johansson (Stormwind) - 47
Perry Farrell (Jane's Addiction) - 64
Vegard K. Thorsen (Theatre Of Tragedy) - 46
Vincent (Yorblind) - 35
Motörhead-biograaf overleden
Geplaatst op 14 maart 2023 om 16:55u
Motörhead heeft (opnieuw) droevig nieuws. Alan Burridge is op 71-jarige leeftijd overleden. Hij publiceerde in 1979 de eerste uitgave van Motörhead Magazine, fungeerde sindsdien als de persoon die de geschiedenis en discografie van de Britse metalband bijhield en was decennialang voorzitter van de fanclub. Burridge schreef diverse boeken over Motörhead, zoals Motörhead: Live To Win en The Illustrated Collector's Guide To Motörhead. Daarnaast schreef hij misdaadromans als Murder In The Village (2012) en andere werken. In totaal publiceerde Alan Burridge meer dan dertig boeken. Hij was een naaste vriend van wijlen Lemmy Kilmister (de bandleider van Motörhead) en laat een vrouw, twee kinderen en tien kleinkinderen na.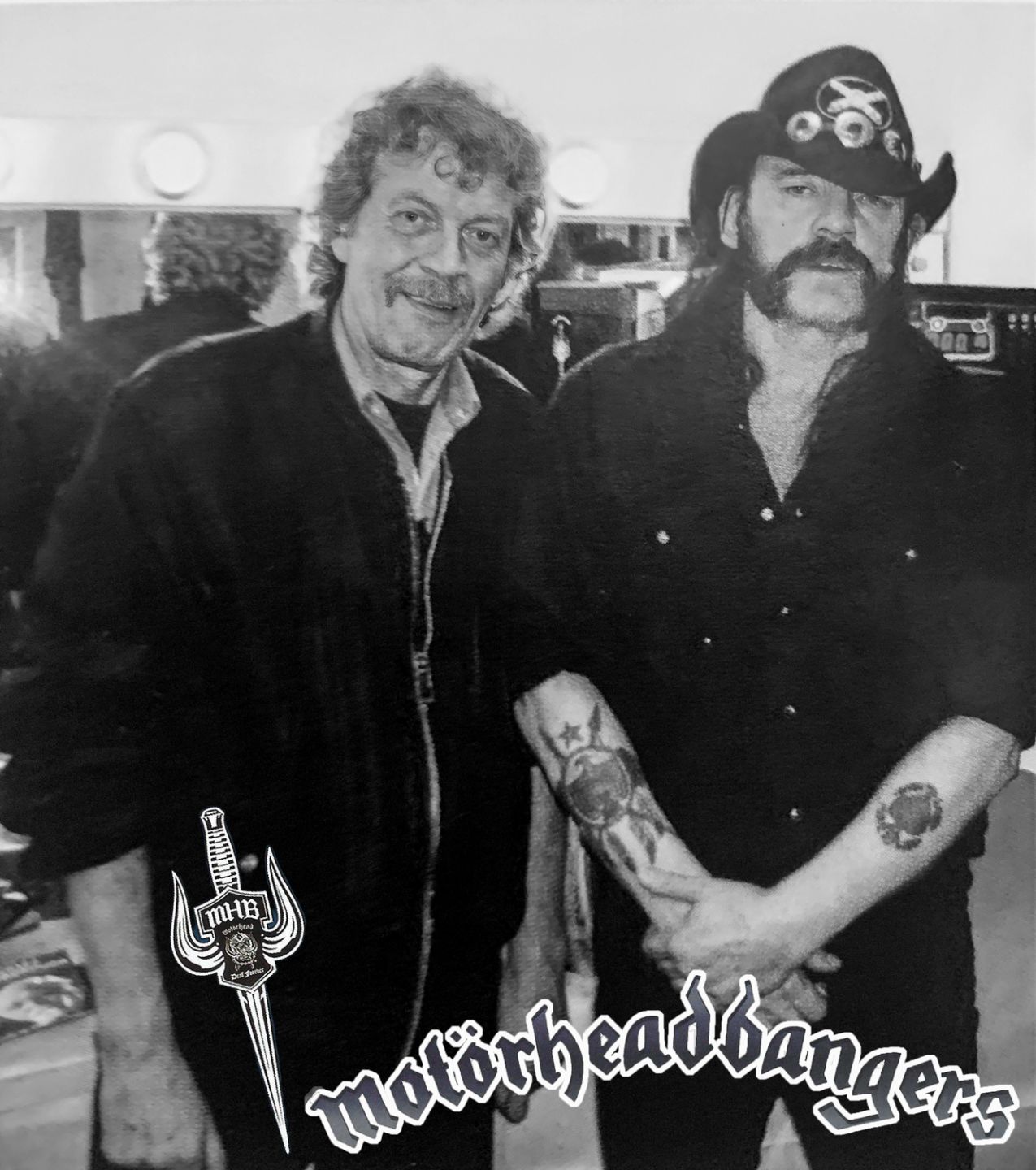 Alle artikelen en foto's (afgezien van albumhoezen, door bands/labels/promoters aangeleverde fotos of anders aangegeven), zijn © 2001-2023 Metalfan.nl, en mogen niet zonder schriftelijke toestemming gekopieerd worden. De inhoud van reacties blijven van de reageerders zelf. Metalfan.nl is niet verantwoordelijk voor reacties van bezoekers. Alle datums van de Nieuwe Releases, Concertagenda, Kalender en in de artikelen zijn onder voorbehoud.