8 februari:

Manowar
9 februari:

Napalm Death, Doom, Siberian Meatgrinder en Show Me The Body
10 februari:

Diablo Swing Orchestra
Distant en Changing Tides
Dream Theater
For I Am King en Another Now
Sepiroth, Carceri en Buried
11 februari:

Dizzy Mizz Lizzy en Jesper Binzer
For I Am King en Another Now
John Mitchell
Smyrna Death Fest
12 februari:

Dream Theater
Up The Irons (met Dennis Stratton)
13 februari:

Rolo Tomassi, Holy Fawn en Heriot
Kalender
Vandaag jarig:
Gas Lipstick (HIM) - 52
Morgan "Mogge" Löfstedt (Wulfgar) - 40
Paul Barker (Ministry) - 64
Vince Neil (Mötley Crüe) - 62
Vandaag overleden:
Tony Destra (Cinderella) - 1987
Tweede single van nieuwe Metallica
Geplaatst op 20 januari 2023 om 09:25u
Eind november kondigde Metallica plotseling een nieuwe plaat en tour aan én bracht gelijk de eerste single uit van die nieuwe plaat. Nu heeft de metalgigant de tweede track vrijgegeven van het nieuwe album 72 Seasons. De nieuwe single heet Screaming Suicide. Net als bij voorganger Lux Æterna werd de clip van deze single geregisseerd door Tim Saccenti. Vanaf 14 april is het nieuwe album verkrijgbaar op cd en diverse kleuren vinyl. Twee weken later begint de nieuwe wereldtournee van Metallica in de Johan Cruijff Arena in Amsterdam, met shows op 27 en 29 april. De mannen hebben beloofd om bij beide shows een compleet andere setlist te spelen. Tevens zijn de openingsacts anders. Bij de eerste show krijg je Architects en Mammoth MVH, terwijl je Five Finger Death Punch en Ice Nine Kills bij het tweede concert kunt zien.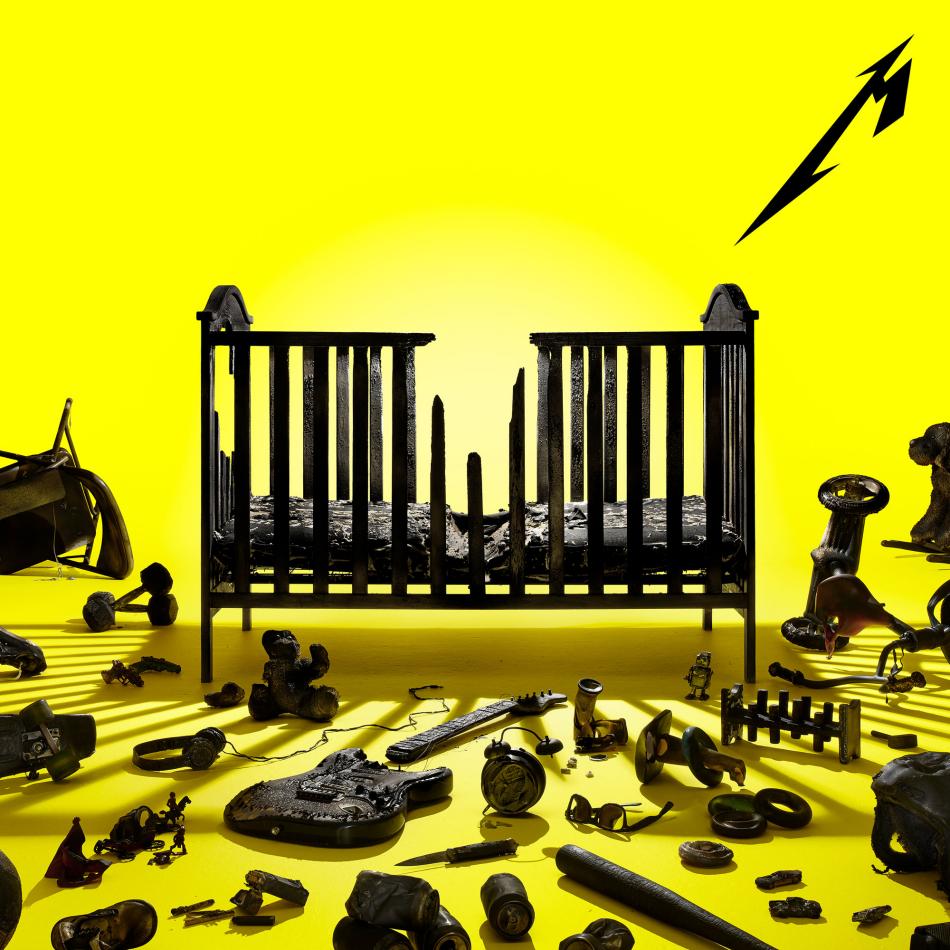 Tracklist:
1. 72 Seasons
2. Shadows Follow
3. Screaming Suicide
4. Sleepwalk My Life Away
5. You Must Burn!
6. Lux Æterna
7. Crown Of Barbed Wire
8. Chasing Light
9. If Darkness Had A Son
10. Too Far Gone?
11. Room Of Mirrors
12. Inamorata

Alle artikelen en foto's (afgezien van albumhoezen, door bands/labels/promoters aangeleverde fotos of anders aangegeven), zijn © 2001-2023 Metalfan.nl, en mogen niet zonder schriftelijke toestemming gekopieerd worden. De inhoud van reacties blijven van de reageerders zelf. Metalfan.nl is niet verantwoordelijk voor reacties van bezoekers. Alle datums van de Nieuwe Releases, Concertagenda, Kalender en in de artikelen zijn onder voorbehoud.