4 oktober:

Brainstorm, Rage en Tri State Corner
Cradle Of Filth en Alcest
Hypocrisy, Septicflesh, The Agonist en Horizon Ignited
Samael en Diabolical
5 oktober:

Cradle Of Filth en Alcest
Liturgy
Paradise Lost
Samael en Diabolical
6 oktober:

Heideroosjes
Maiden United en Powerized
7 oktober:

Arena
Asagraum en Wesenwille
Cradle Of Filth en Alcest
Evergrey, Fractal Universe en Virtual Symmetry
Navarone
Veneration Of The Dead Preludiuim
8 oktober:

Cradle Of Filth en Alcest
Heideroosjes
Veneration Of The Dead
9 oktober:

Amaranthe, Beyond The Black, Butcher Babies en Ad Infinitum
Into The Void
Lionheart, Terror, Get The Shot en Dying Wish
10 oktober:

Anthrax en Municipal Waste
Cradle Of Filth en Alcest
Deep Purple
4 november:

Amaranthe, Beyond The Black, Butcher Babies en Ad Infinitum
Audrey Horne en Seven Sisters
Delain
Lesoir en Vault
Rage, Brainstorm en Tri State Corner
Temple Fang
Kalender
Vandaag jarig:
Adrian "Covan" Kowanek (Decapitated) - 45
Alex Holzwarth (Rhapsody) - 54
Anders Öström (Blind Stare) - 39
Carla Harvey (Butcher Babies) - 46
Daniel "Fuchs" Täumel (Die Apokalyptischen Reiter) - 49
Ignacio "Jevo" Garamendi (Valhalla) - 47
Vandaag overleden:
Benjamin Orr (The Cars) - 2000
Erik "Grim" Brødreskift (Immortal) - 1999
Uitslag enquête: de Eindhoven Metal Meeting
Geplaatst op 24 november 2021 om 09:25u
Het ziet er momenteel niet zo goed uit voor de 2021-editie van de Eindhoven Metal Meeting, die voor vrijdag 10 en zaterdag 11 december in de Effenaar gepland staat. Zo gaat de Europese tournee van Archgoat, Whoredom Rife en Theotoxin bijvoorbeeld niet door, waardoor die bands niet zullen deelnemen aan de warm-up show op donderdag 9 december. Zij worden vervangen door Asagraum en Wesenwille, terwijl The Spirit Cabinet die avond voorlopig wel gewoon aantreedt.
Of de warm-up show en het festival zelf überhaupt doorgaan, is echter nog afhankelijk van het coronabeleid van de Nederlandse overheid. Pas op 4 december is waarschijnlijk duidelijk of de maatregelen op tijd worden versoepeld om de Eindhoven Metal Meeting te laten plaatsvinden en, zo ja, of het een zogenaamd 2g- of 3g-evenement wordt.
Bij Metalfan.nl hopen we natuurlijk op goed nieuws en stelden we in het kader van de voorpret afgelopen week de vraag: "Wat is de gaafste band uit de line-up van de Eindhoven Metal Meeting 2021?" Headliner My Dying Bride is duidelijk jullie favoriet, met ruim 21 procent van de stemmen. De Top 10 van de uitslag, met de door jullie meest aanbevolen bands om te gaan kijken, vind je hieronder.
1. My Dying Bride
2. Mgla
3. Rotting Christ
4. Suffocation
5. Legion Of The Damned
6. God Dethroned
7. Suicidal Angels
8. Wolvennest
9/10. Benediction en Thanatos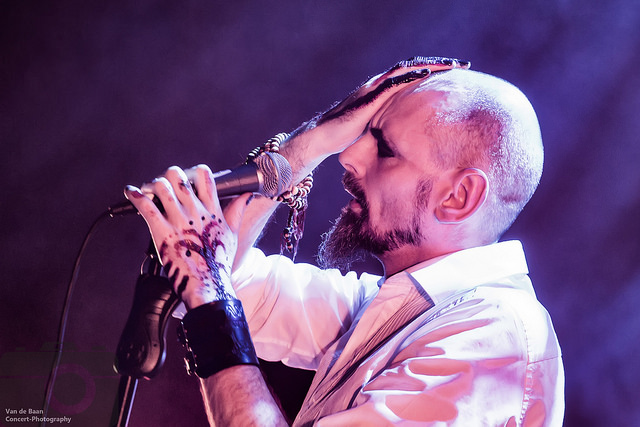 Alle artikelen en foto's (afgezien van albumhoezen, door bands/labels/promoters aangeleverde fotos of anders aangegeven), zijn © 2001-2022 Metalfan.nl, en mogen niet zonder schriftelijke toestemming gekopieerd worden. De inhoud van reacties blijven van de reageerders zelf. Metalfan.nl is niet verantwoordelijk voor reacties van bezoekers. Alle datums van de Nieuwe Releases, Concertagenda, Kalender en in de artikelen zijn onder voorbehoud.