28 april:

Aephanemer
Cobra The Impaler, Bark en Hippotraktor
Graveyard en Kadavar
Metallica Amsterdam Takeover
Neverus, Sisters Of Suffocation en Vanaheim
Temple Fang en Baklawai
Kalender
Vandaag jarig:
Ari Nissilä (Catamenia) - 51
Daniel Cardoso (Anathema) - 42
Douglas J. Sylvia (Fear Of God) - 58
Enrico Canu (Heimdall) - 37
Erick Avila (Six Magics) - 44
John Evan (Jethro Tull) - 75
Nathanaël "Nath" (Anachronia) - 39
Ol Drake (Evile) - 39
Twee ep's van Iced Earth op komst
Geplaatst op 15 maart 2023 om 16:26u
Iced Earth komt met twee ep's. Geen nieuw materiaal, want de band bestaat tegenwoordig slechts uit gitarist Jon Schaffer, nadat de overige leden in 2021 opstapten na de arrestatie van Schaffer bij de bestorming van het Capitool in Washington D.C. De meeste songs op deze ep's waren in het verleden alleen als bonustracks of b-kanten verkrijgbaar. Op Hellrider staan de drie songs van de populaire Something Wicked-trilogie, maar in 2007 opnieuw opgenomen met Tim "Ripper" Owens op zang. I Walk Among You bevat drie tracks van het tweede album dat de band opnam met Owens, Framing Armageddon, maar ingezongen door de daarna teruggekeerde Matt Barlow. Daarnaast bevat deze ep ook nog drie bonustracks, opgenomen op Graspop Metal Meeting 2008. Op vinyl verschijnen de ep's afzonderlijk, maar op cd staan ze beiden op één schijfje. De releasedatum staat op 28 april via ROAR! Rock of Angels Records.
Hellrider
Kant A:
1. Prophecy
2. Birth Of The Wicked
3. The Coming Curse
Kant B:
exclusieve ets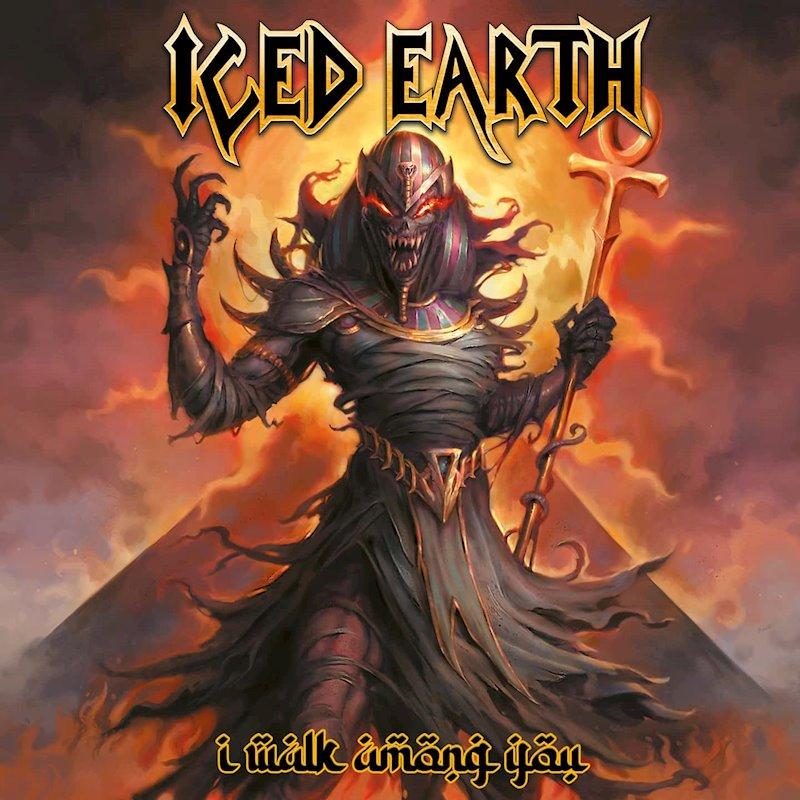 I Walk Among You
Kant A:
1. Setian Massacre
2. A Charge to Keep
3. The Clouding
Side B:
1. Dark Saga (Live at Graspop 2008)
2. Pure Evil (Live at Graspop 2008)
3. Iced Earth (Live at Graspop 2008)
Alle artikelen en foto's (afgezien van albumhoezen, door bands/labels/promoters aangeleverde fotos of anders aangegeven), zijn © 2001-2023 Metalfan.nl, en mogen niet zonder schriftelijke toestemming gekopieerd worden. De inhoud van reacties blijven van de reageerders zelf. Metalfan.nl is niet verantwoordelijk voor reacties van bezoekers. Alle datums van de Nieuwe Releases, Concertagenda, Kalender en in de artikelen zijn onder voorbehoud.