27 september:

Polaris, Alpha Wolf, Gravemind en Stepson
28 september:

Obscura, Persefone en Disillusion
29 september:

Djevel, Helleruin en Wrang
Visions Of Atlantis, Xandria en Ye Banished Privateers
Watain, Abbath, Tribulation en Bølzer
30 september:

Gaahls Wyrd, Saor en Gaerea
Geoff Tate, Crimes Of Passion en Demonhead
Kingfisher Sky en Ann My Guard
Soen
Visions Of Atlantis, Xandria en Ye Banished Privateers
Vola
1 oktober:

Hypocrisy, Septicflesh, The Agonist en Horizon Ignited
Mudhoney
Soen
Vola
2 oktober:

Amon Amarth, Machine Head en The Halo Effect
Geoff Tate, C.O.P. UK en DemonHead
Hypocrisy, Septicflesh, The Agonist en Horizon Ignited
Watain, Abbath, Tribulation en Bølzer
Kalender
Vandaag jarig:
Dennis Pepa (Death Angel) - 55
John Tempesta (White Zombie) - 58
Jussi-Mikko Salminen (HIM) - 45
Mika (Withering) - 45
Raphaël Couturier (Carcariass) - 49
Sami Vänskä (Nightwish) - 46
Steve Venardo (Airged L'amh) - 45
Vandaag overleden:
Brian Redman (3 Inches Of Blood) - 2009
Robert Palmer (The Power Station) - 2003
The Black Dahlia Murder gaat door
Geplaatst op 14 september 2022 om 18:45u
Een paar maanden geleden overleed The Black Dahlia Murder-frontman Trevor Strnad. De achtergebleven bandleden hebben nu besloten om de band voort te zetten. De mannen hebben er lang over moeten nadenken, maar vonden dat de band nog niet klaar is. Oprichter Brian Eschbach legt zijn gitaar neer en zal voortaan de zang voor zijn rekening nemen. "Ik weet dat Trevor de band zou willen voortzetten als ik er niet meer zou zijn. Het is groter dan de individuele leden," aldus Eschbach tegen Decibel Magazine. Na intern beraad leek het de mannen een interessant idee om de band helemaal opnieuw op te bouwen. Gitarist Ryan Knight werd gepeild of hij interesse heeft om terug te komen. Hij maakte tussen 2008 en 2016 deel uit van de band en is nu weer terug in het gelid. De eerste show in de nieuwe samenstelling zal eind oktober plaatsvinden in Detroit.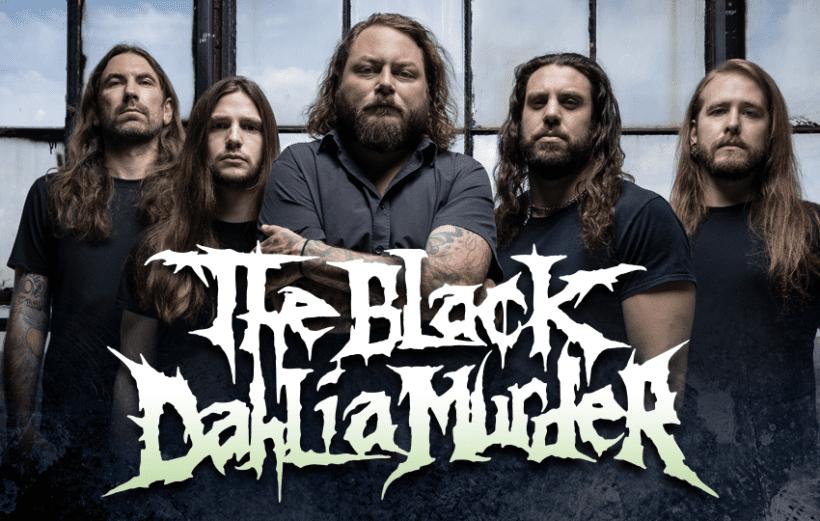 Alle artikelen en foto's (afgezien van albumhoezen, door bands/labels/promoters aangeleverde fotos of anders aangegeven), zijn © 2001-2022 Metalfan.nl, en mogen niet zonder schriftelijke toestemming gekopieerd worden. De inhoud van reacties blijven van de reageerders zelf. Metalfan.nl is niet verantwoordelijk voor reacties van bezoekers. Alle datums van de Nieuwe Releases, Concertagenda, Kalender en in de artikelen zijn onder voorbehoud.