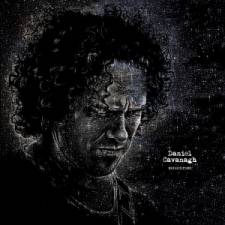 Anathema tourt momenteel ter promotie van zijn award-winnende album
The Optimist
door Europa. De Britse progrockformatie stond vorige maand nog in Tilburg. Een week later lag het eerste solo-album van gitarist/toetsenist/zanger/ songwriter Danny Cavanagh in de winkel; een collectie rustige songs die indruk zal maken op veel fans.
In vergelijking met broodheer Anathema is de songwriting meer georiënteerd op de piano dan op de gitaar. Weliswaar is er nog steeds een rol weggelegd voor getokkel en leads, maar pianomelodieën, zang en sfeerverhogende achtergrondgeluiden zijn bepalend. Opmerkelijk is dat de songs meer associaties oproepen met Weather Systems en eerdere platen dan het recente materiaal van Anathema. Daaruit vloeit dan ook de simpele conclusie dat sommige fans die moeite hebben met The Optimist zich sneller kunnen identificeren met Monochrome. Bij het beluisteren krijg je flashbacks naar Falling Deeper, Angels Walk Among Us, Fragile Dreams, Release, Violence en Are You There.
Breekbaarheid, eenzaamheid, depressie, reflectie zijn termen die de muziek en teksten representeren. De muziek raakt de ziel en laat je in stilte nadenken en bitterzoet genieten. Er zit heel veel gevoel in deze release die prachtig begint met het prijsnummer The Exorcist, het enige nummer waarin Anathema was geïnteresseerd om het op eigen titel uit te brengen, maar Danny wilde graag een sterke opener.
Een andere hoogtepunt is Soho, dat rustig begint, maar steeds verder opbouwt en krachtiger wordt en eindigt met een gevoelige, ambient sectie. Het nummer bestaat eigenlijk uit twee delen, net als het filmische The Silent Flight Of The Raven Winged Hours. Niet elk nummer is even sterk, maar het relaxte Oceans Of Time is mede door de emotionele voordracht een van de sterkere tracks.
Danny werkte al eerder met Anneke van Giersbergen (onder andere op In Parallel) en zij is ook nu te gast, maar liefst in drie nummers (This Music, Soho en Oceans Of Time). Het is niet voor niets dat Danny haar weer uitnodigt, want haar stem past prima bij de muziek van Danny en ook de zang van beiden gaat goed samen. Danny heeft zijn zangkwaliteiten in de laatste jaren flink ontwikkeld en zorgt in onder andere The Exorcist met zijn bezielende redevoering voor een hoogtepunt.
Monochrome is een release zoals veel Anathema-fans wensen dat het songmateriaal van Anathema tegenwoordig zou klinken. Het kenmerkend bitterzoete, zwaarmoedige, reflectieve en dromerige is hier aanwezig en dat missen sommigen juist op The Optimist. Het is een collectie songs die als geheel goed wegluistert en de luisteraar het verleden, het heden en de toekomst overpeinzend. De songs zorgen ervoor dat je stil en geboeid bent, aan het dagdromen raakt, weg van alle hectiek.
Tracklist:
1. The Exorcist
2. This Music
3. Soho
4. The Silent Flight Of The Raven Winged Hours
5. Dawn
6. Oceans Of Time
7. Some Dreams Come True