The Neal Morse Band prijsvraag
Neal Morse kun je kennen van proggiganten Transatlantic, Spock's Beard en Flying Colors. Ook met zijn eigen The Neal Morse Band timmert hij hard aan de weg. Afgelopen november nog kwam de laatste langspeler The Similitude Of A Dream uit en deze week verschijnt het livealbum Morsefest 2015.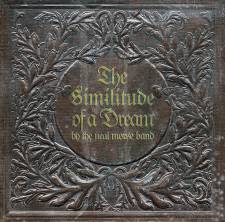 Binnenkort is The Neal Morse Band weer op tournee, waarbij hij drummer Mike Portnoy, bassist Randy George, toetsenist Bill Hubauer en gitarist Eric Gillette meeneemt. Met zijn companen komt Morse op zondag 2 april naar Poppodium 013 in Tilburg. Wil je kans maken op twee kaarten? Geef dan antwoord op deze vraag: Hoe heet het eerste album van The Neal Morse Band?
Denk je het te weten? Stuur dan snel je antwoord in samen met je naam en emailadres. Misschien zien we jou dan op 2 april bij The Neal Morse Band in 013!
Hoe heet het eerste album van The Neal Morse Band?


De kleine lettertjes:
Deze actie wordt gesponsord door 013, Tilburg.
Discussie over de uitslag is niet mogelijk. Per persoon wordt slechts 1 inzending toegelaten. Meerdere inzendingen per persoon tellen als 1. Meedoen kan tot en met 30 maart 2017. Medewerkers van Metalfan.nl en 013 zijn uitgesloten van deelname. Uit de inzendingen worden willekeurig de winnaars getrokken. Winnaars worden per email op de hoogte gesteld.
Namen en emailadressen van de winnaars worden na afloop bij zaal/organisatie/platenlabel bekend, overige namen/emailadressen worden na afloop gewist en niet toegevoegd aan een mailinglist.