Cradle Of Filth Nederland

Cradle Of Filth, wellicht de populairste extreme metalband die er is. Menig metalfan heeft daar toch wel wat albums van in huis.
De band is ook in Nederland populair. En het is deze week vijftien jaar geleden dat Nederlandse fans de fansite Cradle Of Filth Nederland oprichtten. Jawel, www.cradleoffilth.nl, oftewel de officiële Nederlandse Cradle Of Filth site bestaat vijftien jaar en dat wil men vieren. Daarom nodigen ze je uit om een kijkje te komen nemen, en mogen we namens het Nederlandse Cradle Of Filth netwerk (sinds 12-5-2014 zelfs Cradle Of Filth Benelux) cd's weggeven.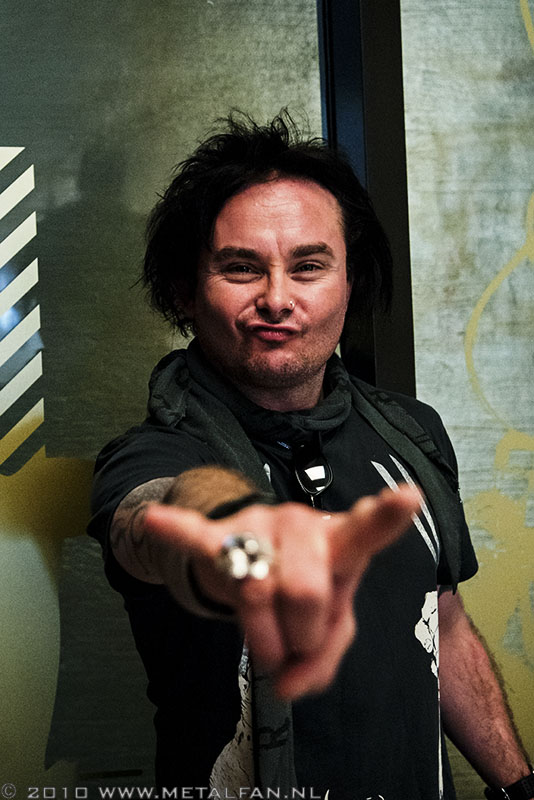 Wil je kans maken op een exemplaar van Total Fucking Darkness, met daarop ondermeer de gelijknamige demo uit de begintijd van Cradle Of Filth? Stuur dan je naam en emailadres in en misschien zit die cd dan spoedig in jouw speler, met dank aan Cradle Of Filth Nederland!

Meer informatie over Cradle Of Filth Nederland vind je op www.cradleoffilth.nl





De kleine lettertjes:
Deze actie wordt gesponsord door Cradle Of Filth Nederland.
Discussie over de uitslag is niet mogelijk. Per persoon wordt slechts 1 inzending toegelaten. Meerdere inzendingen per persoon tellen als 1. Meedoen kan tot en met 31 oktober 2014. Medewerkers van Metalfan.nl en Cradle Of Filth Nederland zijn uitgesloten van deelname. Uit de inzendingen worden willekeurig de winnaars getrokken. Winnaars worden per email op de hoogte gesteld.
Emailadressen worden na afloop gewist, en niet toegevoegd aan een mailinglist.