4 december:

Babymetal
5 december:

Paul Di'Anno, Nightride, Electric Gypsy en Nocturnall
7 december:

Atreyu
Eindhoven Metal Meeting Warm-up Evening
Living Colour
8 december:

Beyond God
Eindhoven Metal Meeting
Floor Jansen en Anneke van Giersbergen
Gorgoroth, Aeternus, Impalement en Aran Angmar
Living Colour
Paul Di'Anno, Noturnall en Electric Gypsy
9 december:

Eindhoven Metal Meeting
The Amity Affliction, Comeback Kid, Alpha Wolf en Mugshot
Ye Banished Privateers
10 december:

Danko Jones en Radkey
Living Colour
Till Lindemann
Geen concerten bekend voor 04-01-2024.
Kalender
Vandaag jarig:
Frank Boeijen (The Gathering) - 50
Jan S. Eckert (Masterplan) - 58
Jerome Lavail (Your Shapeless Beauty) - 47
Kristian "Necrolord" Wåhlin (Diabolique) - 52
Mina Caputo (Life Of Agony) - 50
Morten Veland (Sirenia) - 46
Paul Kuhr (Novembers Doom) - 52
Piero Paravidino (Mesmerize) - 51
Robert Balci (Stormwitch) - 53
Vandaag overleden:
Tommy Bolin (Deep Purple) - 1976
Nieuwe single van Amaranthe
Geplaatst op 17 november 2023 om 08:20u
Amaranthe heeft de derde single uitgebracht van het aankomende album The Catalyst, dat pas op 23 februari uit zal komen. De nieuwe track heet Outer Dimensions en de bijbehorende videoclip werd wederom door Patric Ullaeus geregisseerd. Twee dagen nadat het album uitkomt staat Amaranthe in Poppodium 013 te Tilburg samen met co-headliner Dragonforce en opener Infected Rain. Op 17 maart komen de bands ook nog naar de AB in Brussel.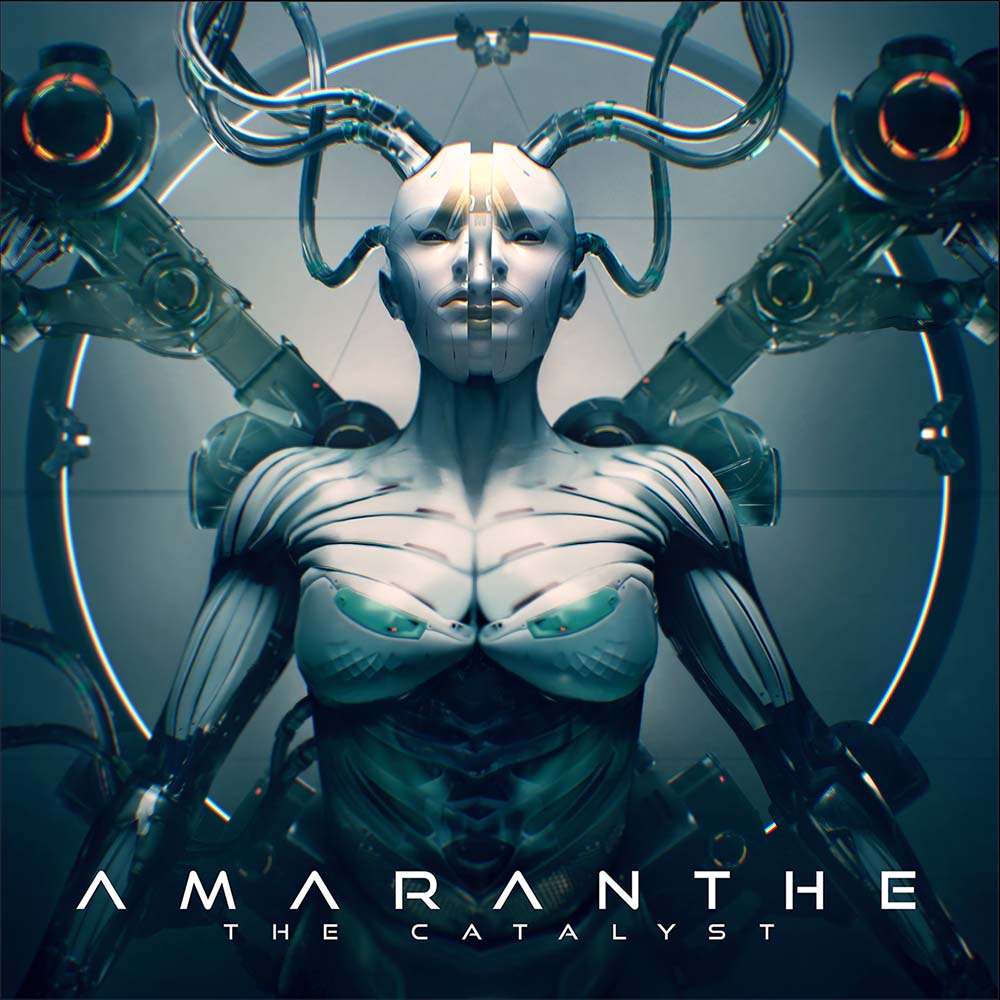 Tracklist:
1. The Catalyst
2. Insatiable
3. Damnation Flame
4. Liberated
5. Re-Vision
6. Interference
7. Stay a Little While
8. Ecstasy
9. Breaking the Waves
10. Outer Dimensions
11. Resistance
12. Find Life
Alle artikelen en foto's (afgezien van albumhoezen, door bands/labels/promoters aangeleverde fotos of anders aangegeven), zijn © 2001-2023 Metalfan.nl, en mogen niet zonder schriftelijke toestemming gekopieerd worden. De inhoud van reacties blijven van de reageerders zelf. Metalfan.nl is niet verantwoordelijk voor reacties van bezoekers. Alle datums van de Nieuwe Releases, Concertagenda, Kalender en in de artikelen zijn onder voorbehoud.