1 juni:

White Hills
2 juni:

Mammoth WVH en Diggeth
Man As Plague, Teethgrinder, None Shall Fall en Bloid
Yes
3 juni:

Alter Bridge en Mammoth WVH
Lost Society
Salvage, Changing Tides en Tigerknife
Yes
4 juni:

Ghost en Halestorm
Staal, Menschwalsch, Busse En De Batavieren
World Decay, Bladecrusher en Dr๔vich
5 juni:

Turnstile
6 juni:

Gojira, Bloodywood en Urne
Yes
7 juni:

Rottenness, Gorgatron en Man As Plague
Sweden Rock Festival
1 juli:

Masterfest
Pitfest
Puscifer en Night Club
Wardruna
Kalender
Vandaag jarig:
Ignacio Ruiz (Arwen) - 44
Robert Vigna (Immolation) - 53
Vandaag overleden:
Victor Agnello (Lȧȧz Rockit) - 2014
John Coffey naar Paaspop
Geplaatst op 28 maart 2023 om 12:01u
Volgende week vrijdag begint Paaspop weer, waar nu nog steeds bands voor aangekondigd worden ondanks dat het festival al lang uitverkocht is. Na jaren afwezigheid is John Coffey terug en de band is nu ook bevestigd voor Paaspop. Qua 'heavy' acts staan dit jaar ook onder meer Limp Bizkit, Frank Carter & The Rattlesnakes, Triggerfinger, Enter Shikari, Rude Boy Plays UDS, Brutus, Smash Into Pieces, Fleddy Melculy, Hang Youth en diverse tributebands (waaronder Iron Maiden, Deep Purple, Tool en Anthrax). Paaspop vindt van 7 t/m 9 april plaats in Schijndel. Alle informatie vind je op www.paaspop.nl.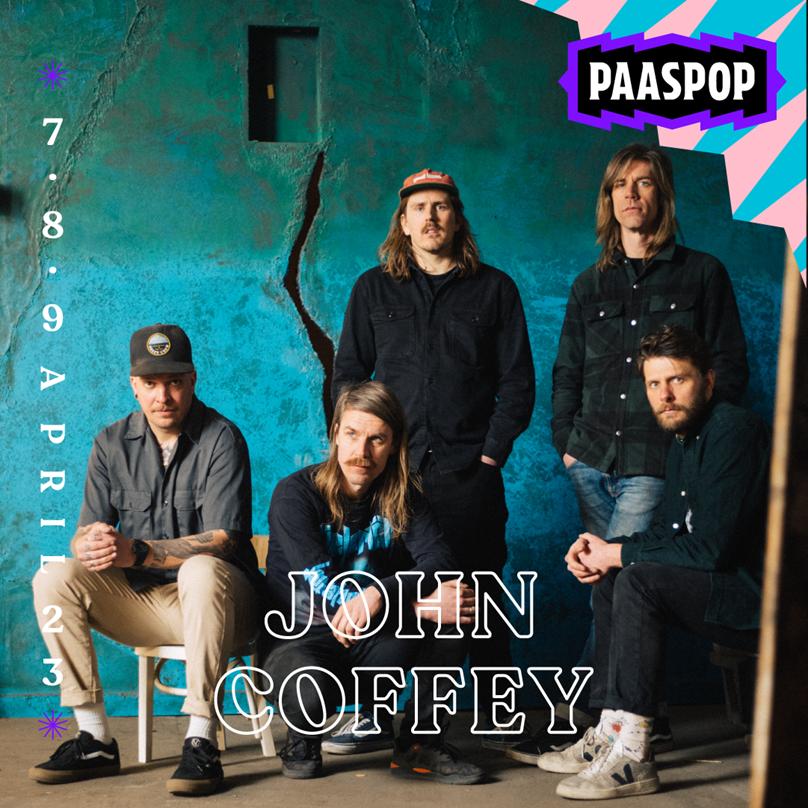 Alle artikelen en foto's (afgezien van albumhoezen, door bands/labels/promoters aangeleverde fotos of anders aangegeven), zijn ฉ 2001-2023 Metalfan.nl, en mogen niet zonder schriftelijke toestemming gekopieerd worden. De inhoud van reacties blijven van de reageerders zelf. Metalfan.nl is niet verantwoordelijk voor reacties van bezoekers. Alle datums van de Nieuwe Releases, Concertagenda, Kalender en in de artikelen zijn onder voorbehoud.