Bijzondere bonus-cd bij nieuwe Powerwolf
Geplaatst op 03 mei 2021 om 17:20u
Powerwolf brengt deze zomer de nieuwe langspeler Call Of The Wild uit. Naar verwachting staat het album weer vol met songs over weerwolven en vampieren en staat het bol van de sex. De bonus-cd getiteld Missa Cantorem, die je bij sommige versies van het album krijgt, wordt wat speciaals. Daarvoor heeft de band tien gastvocalisten bereid gevonden om oude Powerwolf-nummers in te zingen.
Onder meer Alissa White-Gluz (Arch Enemy), Johan Hegg (Amon Amarth), Doro Pesch, Johannes Eckerström (Avatar), Björn "Speed" Strid (Soilwork) en Matt Heafy (Trivium) nemen een nummer van de Duitse band onder handen op Missa Cantorem. Het idee om gastzangers hiervoor te vragen kwam toen de band in Zuid-Amerika op tournee was met Amon Amarth en de mannen zich realiseerden hoe perfect Johan Hegg's stem bij Powerwolf past.
De releasedatum van Call Of The Wild staat op 9 juli, maar ruim voor die tijd verwachten we al de eerste single. Dit najaar gaat Powerwolf als alles meezit ook weer op tour. De Lotto Arena in Antwerpen is voor 9 oktober geboekt, terwijl een dag later een show in AFAS Live in Amsterdam gepland staat.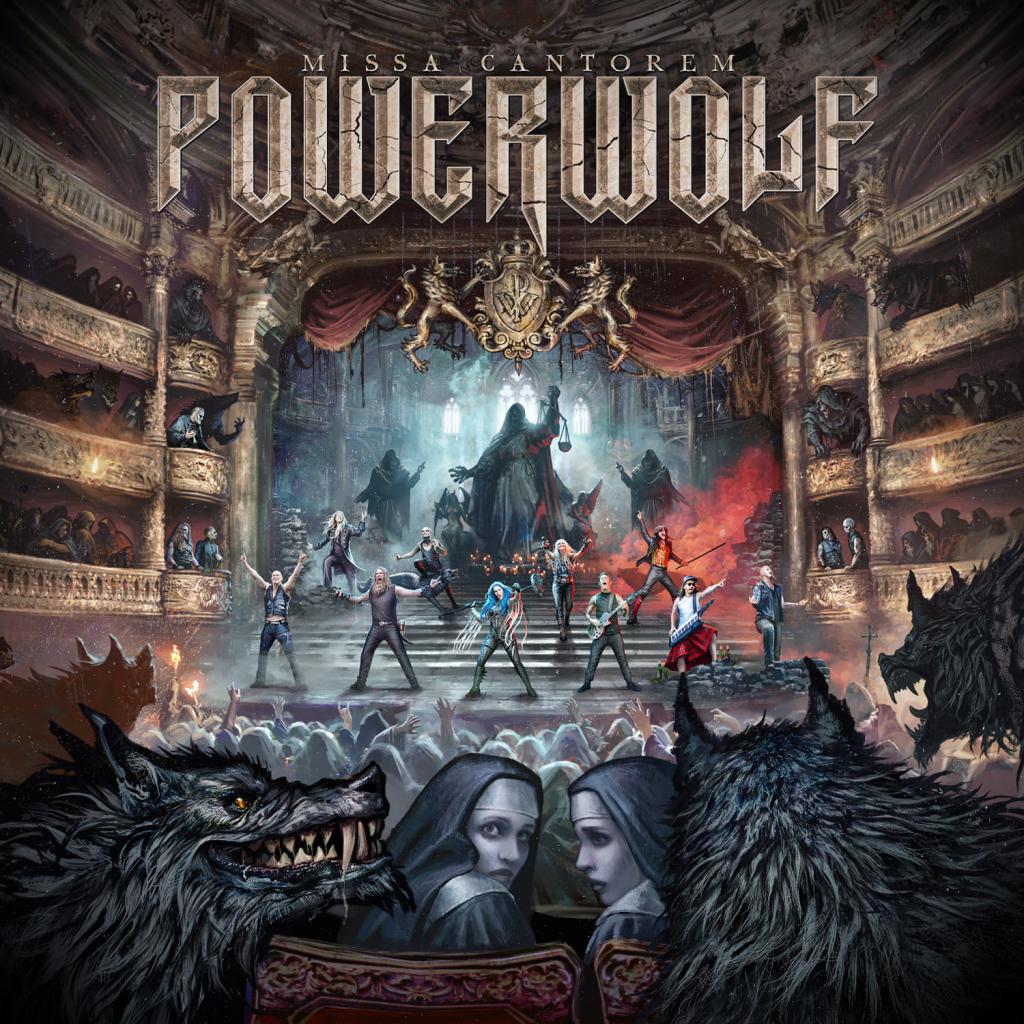 Call Of The Wild verwachte tracklist:
1. Faster Than The Flame
2. Beast Of Gévaudan
3. Dancing With The Dead
4. Varcolac
5. Alive Or Undead
6. Blood For Blood (Faoladh)
7. Glaubenskraft
8. Call Of The Wild
9. Sermon Of Swords
10. Undress To Confess
11. Reverend Of Rats
Missa Cantorum Tracklist:
1. Sanctified With Dynamite feat. Ralf Scheepers (Primal Fear)
2. Demons Are A Girl's Best Friend feat. Alissa White-Gluz (Arch Enemy)
3. Nightside Of Siberia feat. Johan Hegg (Amon Amarth)
4. Where The Wild Wolves Have Gone feat. Doro Pesch
5. Fist By Fist (Sacralize Or Strike) feat. Matthew Kiichi Heafy (Trivium)
6. Killers With The Cross feat. Björn Speed Strid (Soilwork)
7. Kiss Of The Cobra King feat. Chris Harms (Lord Of The Lost)
8. We Drink Your Blood feat. Johannes Eckerström (Avatar)
9. Resurrection By Erection feat. Christopher Bowes (Alestorm)
10. Saturday Satan feat. Jari Mäenpää (Wintersun)