Cold Body Radiation - The Orphean Lyre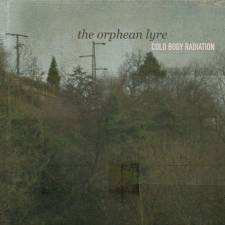 Dit is waarschijnlijk één van de eerste albums uit 2017.
The Orphean Lyre
verscheen immers op 1 januari van dit jaar via het kleine Dusktone, een label dat zich specialiseert in black metal, maar ook niet vies is van dromerige ambient en shoegaze. Het is die laatste categorie waarin we het Nederlandse Cold Body Radiation moeten plaatsen. "Soothing sounds for a harsh world", zo omschrijft de band zijn muziek. Die beschrijving is behoorlijk accuraat, want Cold Body Radiation omhelst de luisteraar vanaf de eerste seconde met een warme deken aan zalvende distortion, post-rockgetokkel en vederlichte ambient. Het resultaat is een gruizige, maar desondanks zeer warme sound.
Hoewel Cold Body Radiation in 2010 en 2011 twee verdienstelijke platen afleverde, was het derde album A Clear Path (2014) – de voorganger van deze nieuwe full-length - een nogal saaie bedoening. Op The Orphean Lyre klinkt de band gelukkig een stuk geïnspireerder. Muzikaal gezien is er niet eens zoveel veranderd, maar de nummers zitten een stuk doordachter in elkaar. Zo is opener The Ghost Of My Things met afstand het beste nummer dat ik tot nu toe van Cold Body Radiation heb gehoord. De subtiele melodieën die schuilgaan onder de laag distortion nestelen zich verraderlijk in de hersenpan. Maar ook het melancholische Sinking Of A Wish en het noisy, dromerige At Sea behoren tot het betere materiaal dat deze Nederlanders tot nu toe geschreven hebben.
Hoewel er op de eerste twee albums van Cold Body Radiation nog wat blackmetalinvloeden in de sound doorschemerden, is The Orphean Lyre pure shoegaze. Of noem het dreampop wat mij betreft, als we de meanderende keyboardklanken in ogenschouw nemen. Qua stijl ligt het in het verlengde van het Alcest-album Shelter. Ook een naam als Jesu – en dan met name het Conqueror-album – spookt af en toe door mijn gedachten bij het beluisteren van The Orphean Lyre. En wie behoefte heeft aan nog meer vergelijkingen, zou Cold Body Radiation kunnen zien als het zachtaardige broertje van An Autumn For Crippled Children. Het enige nadeel is dat de koek al na vijfendertig minuten op is. Desondanks is het bijzonder fijn wegdromen met de 'verzachtende klanken' op dit plaatje.
Tracklist:
1. The Ghost Of My Things
2. Sinking Of A Wish
3. All The Little Things You Forget Are Stored In Heaven
4. At Sea
5. Orphean Lyre
6. Spiral Clouds
7. You Where Missing
8. The Forever Sun

Score: 78 / 100

Reviewer: Rik
Toegevoegd: 20 april 2017
Meer Cold Body Radiation: