Nullingroots - Take Care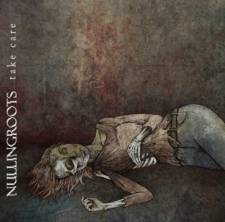 De post-blackmetalbands schieten nog steeds als paddenstoelen uit de grond. Vooral in Amerika blijken veel musici bijzonder ontvankelijk voor deze sound. De populariteit van het even geprezen als verguisde Deafheaven zal daar ongetwijfeld aan hebben bijgedragen. Ook in Phoenix, Arizona loopt er een interessante band in dit genre rond. Nullingroots is primair het project van Cameron Boesch, die in zijn eentje verantwoordelijk is voor alle composities. Hij heeft ook meteen maar even voor een passende productie en eindmix gezorgd. Nu is Boesch sowieso een productief baasje, want met Nullingroots is hij inmiddels aan zijn derde album in evenveel jaren toe.
Take Care
is de naam die het nieuwste beestje heeft meegekregen.
Een belangrijk verschil ten opzichte van de twee vorige albums is dat Take Care het eerste album van deze groep is dat vocalen bevat. Het titelloze debuut uit 2014 en de opvolger Shrouds Of Celeste (2015) waren beide instrumentaal. De keuze voor het toevoegen van zang blijkt geen slechte te zijn. Want hoewel de uitgesponnen instrumentale postrockpassages op Take Care prettig in het gehoor liggen, zorgen de intense screams voor het broodnodige contrast. Boesch beschikt over een bijtend en agressief stemgeluid dat ervoor zorgt dat Take Care niet té braafjes klinkt. Daardoor ontstijgt de muziek de middenmoot, hoewel Nullingroots ook nog zeker niet tot de top van het genre behoort.
Muzikaal gezien horen we op Take Care een stevige scheut Deafheavense post-black, met een vleug An Autumn For Crippled Children-achtige wolligheid. De lange nummers 47 Years Stripped Away en I Don't Want This laten horen dat Nullingroots zeker over potentieel beschikt. De melodielijnen zijn bij vlagen erg mooi, maar de band heeft nog moeite met het schrijven van herkenbare nummers die ook echt een kop en staart hebben. Ook instrumentaaltjes als Faded Days en 40 Ounces Closer To A Solution, die beide zijn opgebouwd rondom een eenvoudige pianomelodie, maken duidelijk dat er nog wel wat terreinwinst te behalen valt. Ook de deathmetalachtige grunts die in het afsluitende I'm So Proud Of You opduiken, werken niet echt sfeerverhogend.
Take Care luistert aardig weg, maar is uiteindelijk toch vooral geschikt voor onverbeterlijke post-blackadepten. Tekenend voor de kwaliteit van dit album is dat het einde van afsluiter I'm So Proud Of You het beste moment van het album is, maar dat deze passage bijna letterlijk gekopieerd is van Deafheaven. Dan luister ik uiteindelijk toch liever naar het origineel.
Tracklist:
1. Why Have You Gone?
2. 47 Years Stripped Away
3. Faded Days
4. Please Respond
5. I Don't Want This
6. 40 Ounces Closer To A Solution
7. I'm So Proud Of You

Score: 70 / 100

Reviewer: Rik
Toegevoegd: 10 februari 2017
Meer Nullingroots: