Arduini/Balich - Dawn Of Ages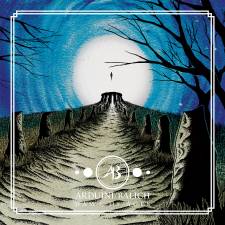 Brian Balich en Victor Arduini op één plaat. Wauw! De jongere metalhead zal zich wellicht even achter de oren krabben en afvragen wie deze twee heren zijn. Arduini is een kampioen van de progressieve metal. Hij stond aan de wieg van het legendarische Fates Warning, maar verliet de band voordat deze doorbrak. Brian (Butch) Balich zong ooit voor semi-doomlegende Penance en voert momenteel niet onverdienstelijk de band Argus aan. Dit toch licht onwaarschijnlijke duo kruiste elkaars pad en blijkbaar klikte het goed genoeg, want
Dawn Of Ages
is het resultaat.
Het zal niemand verbazen dat Arduini en Balich hun krachten gebundeld hebben. Dawn Of Ages klinkt dus wat progressief en de muziek is inderdaad duister. Zo klinkt het alsof het helemaal niet bijzonder is, maar beide persoonlijkheden komen goed tot hun recht. Vier van de zes songs klokken boven de tien minuten en vormen zodoende een handvol heerlijke, muzikale reizen vol heerlijk soleerwerk en de lekker dreunende zang van Balich. De dreigende sfeer wordt sterk opgebouwd in The Fallen en het mag duidelijk zijn dat de muziek episch gaat worden.
De grote smaakmaker van Dawn Of Ages is zonder enige twijfel Victor Arduini. Deze gitaarvirtuoos is het trucje niet verleerd sinds hij ruim dertig jaar geleden Fates Warning verliet. Hij heeft het grootste aandeel in de sfeer en schudt vele prachtige solo's uit de mouw. De manier waarop Into Exile opgebouwd is, is fenomenaal. Ondanks alle verschillende stukken zit er een duidelijke lijn in. Brian Balich maakt met zijn bulderende stem het dystopische plaatje compleet. Het probleem van dit album is misschien wel dat het te lang duurt. Balich brengt nauwelijks variatie aan in zijn zangpartijen, waardoor zijn stem nog wel eens wil vervelen.
Dawn Of Ages is een prachtig album geworden, waarop melodieuze eighties prog ijzersterk samensmelt met doom. De songs steken goed in elkaar en kopers van het vinyl krijgen er nog drie bonussongs bij in de vorm van covers. Vooral de keuze voor After All (The Dead) van Black Sabbath valt op. Zo vaak worden de songs van Dehumanizer niet gespeeld. De cover van Uriah Heep is eveneens een mooie ode. Deze samenwerking mag gerust een vervolg krijgen!
Tracklist:
1. The Fallen
2. Forever Fade
3. Into Exile
4. The Wraith
5. Beyond The Barricade
6. The Gates Of Acheron
7. Sunrise (Uriah Heep-cover)
8. Wolf Of Velvet Fortune (Beau Brummels-cover)
9. After All (The Dead) (Black Sabbath-cover)

Score: 84 / 100

Reviewer: Ruud
Toegevoegd: 16 juni 2017
Meer Arduini/Balich: